Best Appliance Removal & Disposal in West Palm Beach, FL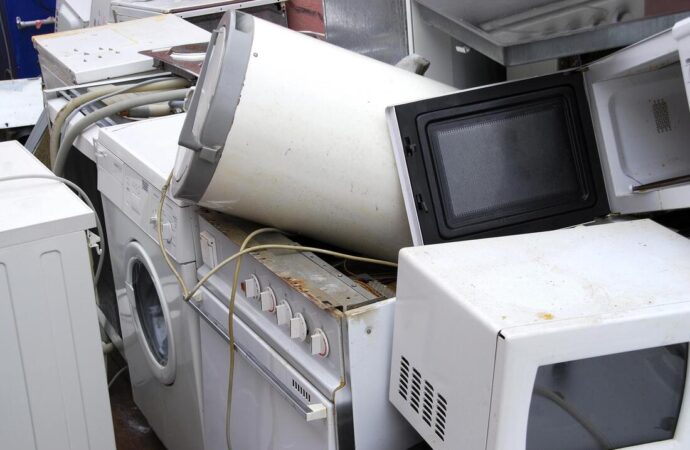 Don't lose yourself trying to do away with an outdated gadget. An assisting hand is required on this issue. Help for appliance removal is here with Palm Beach Junk Removal and Trash Haulers. We know that you have old appliances which you want to get rid of. Have you ever thought that when you remove these devices, you might pull a muscle, hurt your back or damage a wall? Donate the heavy lifting to our company!
When you clean your home or office and want the old appliances out, we're here. Also, large objects and the bulk of devices are what we do. The machinery, waste and garbage disposal, and cleaning service we provide to our customers is one of the many services we provide. We have such a wide variety of services. If you are interested you can call us, or visit our website and office. Our company carries away all sorts of old items. We send qualified dedicated staff to provide transparent pricing, remove your garbage, dispose of it safely and then tidy it up so you have nothing to do.
Palm Beach Junk Removal and Trash Haulers ‌are here for you
---
Our company is committed to delivering exceptional service to our customers. Over time, we've delivered the support that many customers need. Not only from our website but also from social media, the positive feedback is evidence that we are the best in what we do. We have our team of experts and professionals who can send you recommendations based on your current needs, or even just inspect your location. What are you waiting for? Hurry up, and be our next satisfied customer!
We are open seven days a week, to serve you better. We are always ready to meet your demands. Don't waste time trying to figure out your problem-solving. We are a company offering the best approaches to appliance removal!
Here is a list of our services you can get at Palm Beach Junk Removal and Trash Haulers:
---
Palm Beach Junk Removal and Trash Haulers is the top company in West Palm Beach that offers the best residential and commercial junk removal services. Here's our additional services:
---