Best Trash, Waste, & Junk Removal Services in Loxahatchee Groves, FL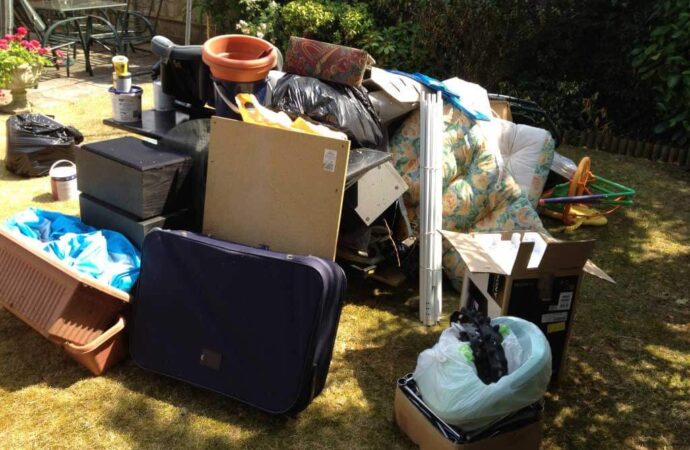 Businesses often have trouble finding junk removal companies that can handle their regular rubbish and garbage, especially considering they have to deal with more waste than even regular homes and some residential properties. They also need to deal with all equipment and items such as computers, freezers, refrigerators, tires and printers, etc.; the list is quite long and difficult to handle without the right people. Palm Beach Junk Removal and Trash Haulers is here to help. We can take care of all your junk removal needs in Loxahatchee Groves and ensure you don't have to continuously worry about what you're going to do next with your junk and waste.
We are a junk hauling company with more than 20 years of experience. Our goal is to make sure all city residents and businesses are satisfied with our services and that junk and waste aren't a problem from now on.
The common problem of disposing of furniture or other items for residential homeowners and regular rubbish isn't as prevalent because they don't have to dispose of a couch every day or deal with tons of items and junk of all types on a regular basis. It can be quite different for businesses.
It's not just about the amount of junk and waste, but also the specific type and what is being disposed of and if the items can be recycled or not. Many restaurants, offices, and other commercial establishments are constantly removing obsolete equipment and appliances so that they can make new ones. We know that restaurants tend to produce more rubbish each day, for instance, and the same can apply to other commercial places.
We are here to help you, even if you have a lot to deal with and need recurring services and support in picking up the trash and working on proper disposal.
We are here for you in Loxahatchee Groves. Please contact us to get the assistance of our 50+ members, as well as the trucks that we have on hand for same-day or scheduled pickups and recurring ones or one-time projects.
We are happy to assist you if you have any questions about the type of service that you need. We know that it can be difficult to pick the right service. However, you can always email or call us to get answers to your questions and clear up any doubts.
Contact the Team in the City
You can use the contact form on the website to make a booking or request an emergency service. You can give us a tour of your home to assess the junk and determine what you will need, or let us know how we can help with your junk removal needs in your commercial property.
If you have any questions or need more than one service, we can accommodate you with a single service or work around the different solutions offered by our company regardless of who you are and how much support you need for your removal, items, and junk overall.
Here is a list of our services you can get at Palm Beach Junk Removal and Trash Haulers:
---
Palm Beach Junk Removal and Trash Haulers is the top company in West Palm Beach that offers the best residential and commercial junk removal services. Here's our additional services:
---