Best Trash, Waste, & Junk Removal Services in South Bay, FL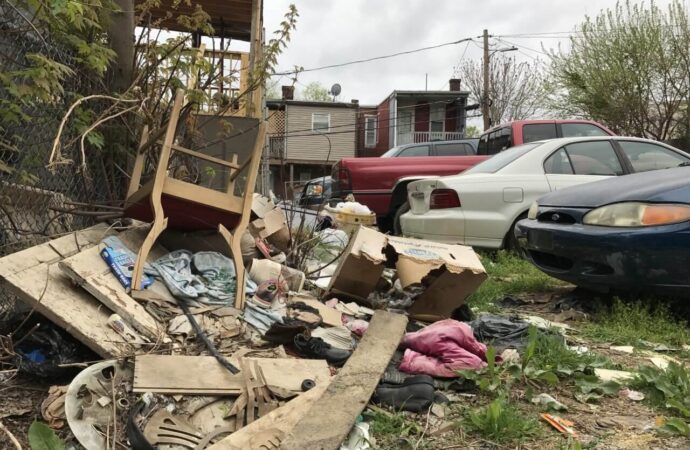 Our company Palm Beach Junk Removal and Trash Haulers is able to help you if you are looking for more than just rubbish removal and pickup or if you need to get rid of specific waste and junk that other companies in South Bay and nearby areas are unable to help you with.
Since 2000, we have been in business, and although the city was not our primary location, it quickly became one. We noticed the needs of residents, business owners, and all those living in the area called us, and we made sure to bring as many trucks to our facilities here to ensure we are covering everyone's needs, be it residential or commercial properties and their owners.
Let us bring our trucks and equipment to your home so that you can focus on the task at hand: getting rid of all the garbage while our team focuses on the heavy lifting and how we need to dispose or recycle the items and waste.
Our company offers many solutions. We can either provide recurring services to pick up junk from your property multiple times per week or offer one-time pickups depending on your needs.
You can visit our services page to see all our solutions, or you can call us or email us with your questions. We want you to know that each recurring service is an individual one. However, depending on the amount of junk you have to deal with, you can request the other as regular pickups. What does this mean? That general rubbish junk removal is the usual recurring option, so we handle your junk on a regular basis. However, you can contact us for the rest and have our team visit you if you need to handle different types of junk and need someone to take care of it.
We offer customized junk removal solutions as well. We are different from other companies and experts in this area. Ask us any questions, and we will try to accommodate your needs based on the junk you have and the amount of garbage or items that you want us to remove.
We Are Trying to Recycle All the Time
While most waste is sent to appropriate transition stations for proper disposal, we strive for recycling when possible, and we do this by splitting or separating the items as we are loading the truck. We will inspect the items and take them to the best recycling facilities once this is done.
We want you to support our eco-friendliness goals and show your support by using hauling spaces that people throw away without a second thought. We won't and don't want that here since hauling spaces are nothing more than ways to continuously pollute the environment.
Get in touch with our team to find out what items can be recycled. We also offer a free estimate and a visit to assess the junk you would like us to take away and provide the price, so you are confident about booking the service.
Here is a list of our services you can get at Palm Beach Junk Removal and Trash Haulers:
---
Palm Beach Junk Removal and Trash Haulers is the top company in West Palm Beach that offers the best residential and commercial junk removal services. Here's our additional services:
---