Best Home Remodeling Cleanup Containers in West Palm Beach, FL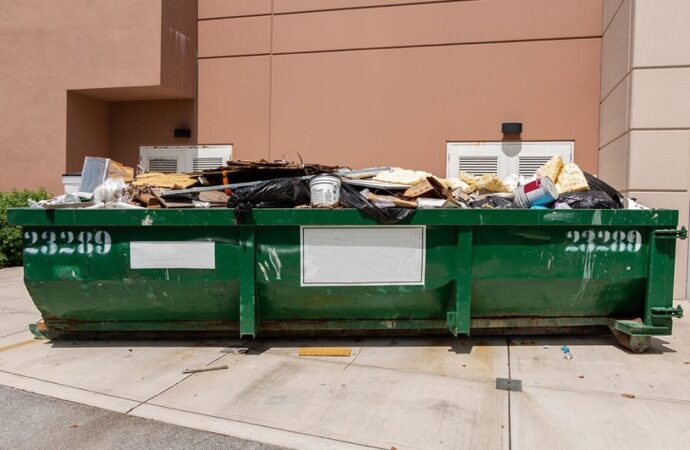 The number of people who are remodeling their homes in the United States is on the rise. Everyone will want to make sure that he adds a modern touch to their home. It is good to make sure that you are comfortable with the place where you and your family members reside. With time, you will discover that your family needs changes. Therefore, home remodeling makes your home to be more functional apart from enhancing the aesthetic appeal.
This exercise requires a lot of planning from the side of the homeowner. You cannot avoid a huge amount of junk whenever you are remodeling your home. Therefore, you will need home remodeling cleanup containers to help you dispose of the trash.
The market has several companies that rent out this equipment. However, not all of them are reliable and thus you need to do your homework well. You need to choose a remodeling cleanup container that will meet your needs with the highest level of precision.
The best starting point is to analyze the volume of your garbage. It is the primary determinant of the size and type of dumpster that you will choose. If you are dealing with a small bathroom or kitchen remodeling project, the 10-yard dumpster will serve you well. However, if you are dealing with a major remodeling project, you will be forced to go for larger home remodeling cleanup containers.
The main options that you will find in the market are 10 yard, 15 yards, 20 yards, 30 yard, and 40-yard containers. Your home remodeling professionals can help you to estimate the right dumpster size. You don't need a dumpster that is either too small or too large for your home remodeling project. A small piece of equipment will force you to look for an extra one over time hence increasing the cost. On the other hand, a large unit will be a waste of your resources when a small unit can give you the best service. It is good to make viable economic decisions because money is a scarce resource.
You should make sure that you are renting equipment from a company whose operations are legit. The only way to prove this fact is by looking at the business license. In case a problem arises between you and the company, you will have a fallback because you are dealing with a legal company. One thing you need to understand is that ignorance is not a defense when dealing with matters of law.
The other critical qualification of a good company that rents out home remodeling containers is insurance. Home remodeling cleanup containers come with their own level of risk. The best company will cushion customers against risk by insuring its equipment and delivery staff. Most of the damages are too high to meet for any ordinary homeowner. Make sure you choose a company that has the right cover for its employees and equipment. It tells you that such a brand has your interests at heart.
You also need a company that will deliver the home remodeling containers to your site in good time. You cannot begin the remodeling project and deliver the dumpster later. Look for a brand that has a proven track record of delivering the dumpster in good time. The most important thing is to get an excellent customer experience.
You also need a dumpster whose construction will meet your unique needs. Don't go for something that is lightweight yet you are dealing with bulky home remodeling materials. It is good to do your homework well if you want to avoid some disappointments along the way.
Here is a list of our services you can get at Palm Beach Junk Removal and Trash Haulers:
---
Palm Beach Junk Removal and Trash Haulers is the top company in West Palm Beach that offers the best residential and commercial junk removal services. Here's our additional services:
---