Best Trash, Waste, & Junk Removal Services in Cloud Lake, FL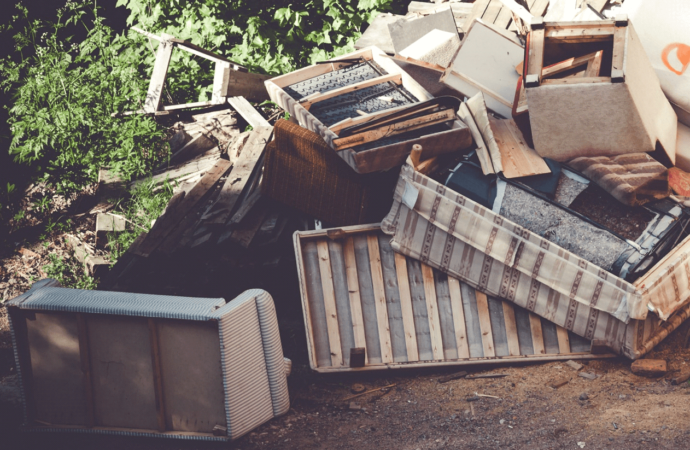 All property owners in Cloud Lake need to deal with junk removal at some point, either because they are trying to dispose of the regular garbage they have at home or because they are going over constructions and other projects, which forces them to find services that can help them remove all the dirt, dust, debris, and more. Palm Beach Junk Removal and Trash Haulers is a top company in the city that can help you with all your needs. We will focus on delivering top services that include dealing with the heavy lifting and loading the truck with all your junk so we can take it to the right facilities and transition stations.
We are focused on delivering services that cover all types of junk. You can have our team visit your property on a regular basis to get rid of the junk and garbage you have at home, or you can contact us for one-time pickups for your old furniture, broken exercise equipment, or maybe all the electronics you've been storing away but don't actually work.
There is a lot involved with junk, and most local services are unable to handle each type as they are limited to the truck given and what they can pick up for all residents and property owners in the city.
However, having a company like ours that focuses on your satisfaction and ensuring you don't have to struggle with all items is always a plus since we don't have limits except for not being able to pick up hazardous items and waste.
We're limited to non-hazardous waste, but you can rest assured that for the rest, we're always there for you since our company will pick up all your general rubbish, electronics, televisions, computers, and any type of waste as long as you let us know what we will be dealing with.
We need to know the amount of waste you want us to dispose of for you so we can bring the right truck and equipment for your needs. This is why we tend to visit properties to see the junk in them and determine the cost plus the amount of work it will take along with the members who will be assigned to the task.
Allow us to visit your space and provide a free and non-obligatory estimate that will give you a good idea of how much you need to invest in this pickup and schedule or book a visit for us to go and deal with the junk.
If you're not sure about the specific service you need, don't worry, and only contact our team so we can guide you and offer all the services you need for your junk removal purposes and problems in Cloud Lake.
We will give you some insight into how we quote prices and projects and how we will help you with disposal and recycling since our company is known for being one, if not the only eco-friendly one in the area.
Here is a list of our services you can get at Palm Beach Junk Removal and Trash Haulers:
---
Palm Beach Junk Removal and Trash Haulers is the top company in West Palm Beach that offers the best residential and commercial junk removal services. Here's our additional services:
---