Best Eviction Trash Cleanouts & Disposal in West Palm Beach, FL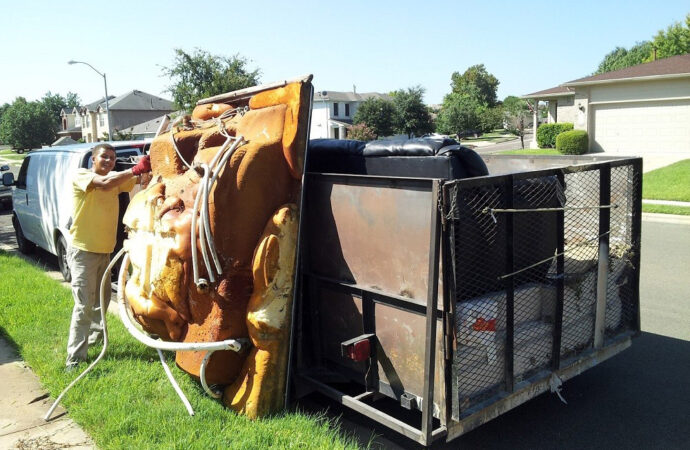 All the time, everyone is producing waste. We have many practices that generate garbage in our homes or anywhere. Every person produces more than four pounds of trash each and every day on average. To dispose of the garbage you generate efficiently and correctly, you must know what you are disposing of, and where to do so. At Palm Beach Junk Removal and Trash Haulers, we treat various types of garbage. Below we describe the various types of garbage.
Whether a tenant moves out willingly or after an eviction, you can find yourself coping with personal property left behind, as well as cleaning up and repairing damages. This will usually be just garbage the tenant doesn't want, including old wine bottles, food, and newspapers. If it is clear that you are dealing with trash, you are free to dispose of it. People may typically have different uses for the properties they rent. This is the reason you will find your property personalized differently each time you recover it from another person. Sometimes it is difficult to get it back to its original shape and hence the need for professional eviction trash cleanouts.
Palm Beach Junk Removal and Trash Haulers ‌-‌ ‌Trash experts
---
We handle various types of eviction trash cleanouts. Our staff and equipment are appropriate for gathering and removing garbage from our homes and workplaces. Our aim as a business is to earn profit but besides that, we want to generate satisfied customers and help protect and preserve the environment. Through the years we're stuck at the top of our place and preserved it. We want to help you keep your home and its surroundings clean and safe.
Our service provides simple means for homeowners, contractors, and business owners to clear tons of trash at a time. We offer very competitive prices for our services. If you want to use our trash removal service, you can contact us and we'll be there for you!
Here is a list of our services you can get at Palm Beach Junk Removal and Trash Haulers:
---
Palm Beach Junk Removal and Trash Haulers is the top company in West Palm Beach that offers the best residential and commercial junk removal services. Here's our additional services:
---