Best Furniture Junk Removal Services in Palm Beach, FL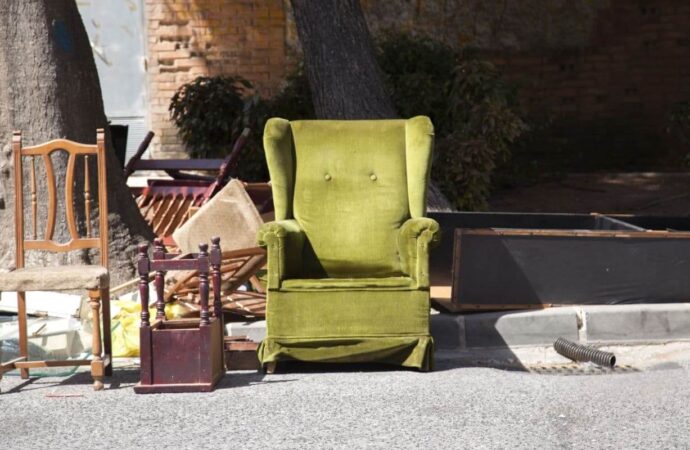 If you're trying to get rid of that old sofa, couch, or all the furniture to finally bring a new one or stop having it aside just because you don't know what to do with it, we're here to get it done in a day's time. Palm Beach Junk Removal and Trash Haulers is the #1 company in the city and nearby areas that can help you with furniture junk removal regardless of the amount of work it involves.
We will focus on not only going with our trucks and waiting for you to load them but rather helping you with all the heavy lifting. Otherwise, is there a point in hiring our services?
Of course, dealing with furniture means you need the right transportation to haul everything away, but this isn't what we aim for, as we believe and understand that working with junk removal is about helping you with the entire process or as much as we're allowed to.
Therefore, contact our team with this in mind: we will deal with all the heavy lifting, which means we will go inside your property or get to the place where you have your old furniture and load the truck ourselves, so you don't have to move a finger.
This will save you lots of time and effort and guarantees that you get the assistance to leave the property clean out and without any furniture that represents a hassle and eyesore at the moment. Although we won't help you with bringing in a new one, we will make sure the space where the old one was is cleaned and swept up so you can bring your new furniture in without delay.
How Much Will This Service Cost?
It will depend on some factors and variables:
The number of items you need to haul away: 1 sofa, a couch, chairs, tables, etc.

If you need us to deal with the lifting inside your property or if you have everything stored away and ready to be picked up—though, this doesn't really influence the final price most of the time.

If you need our service right away or if you're booking us for a project or need to get the task done another day.

The space you take from our truck while hauling all the furniture away.
There is a lot to consider, and if you can give us information beforehand, this will speed up our quotation process, or you can call us and schedule a free visit so we can provide the estimate right away after seeing all the items and things we need to move and remove for you.
Can We Removal Furniture While You Are Not at Home?
We can, but we'd rather not. We know most clients struggle with trusting professionals and people who are moving things in their houses or commercial properties, and this is fair enough.
This is why we would rather be there with you so you can observe our team members and guide them about what furniture you want to get rid of instead of leaving and just having our members work alone on the property.
We trust our experts and their integrity, but we prefer to avoid any inconveniences as this also makes you feel safer and see how we deal with furniture removal properly and all over your house and property.
Of course, if you do have an emergency and would like us to still go on with the service, we will very much do so, and our team can even stay for some extra minutes if you would like to inspect your property in case you want to check if anything is missing.
We don't mind this and the regular questions as we know your business and, even more, your home is a sacred place. Therefore, consider this and keep in mind that although we do prefer having you there or someone else who can take your place, we are not refusing to serve you if it is otherwise.
Call Our Company Today!
Palm Beach Junk Removal and Trash Haulers is ready to take on this challenge and make sure you can get all that furniture hauled away.
Unlike other companies, we not only dispose of it but also recycle and donate the furniture if possible. For this, we take them to the right transition or recycling facilities and stations for inspection and see if they can be repaired.
We work with you and bring benefits to those who would like some furniture, even if it isn't brand-new. All this while remembering how we should take care of our planet.
Here is a list of our services you can get at Palm Beach Junk Removal and Trash Haulers:
---
Palm Beach Junk Removal and Trash Haulers is the top company in West Palm Beach that offers the best residential and commercial junk removal services. Here's our additional services:
---