Best Estate Clean Outs & Services in Palm Beach, FL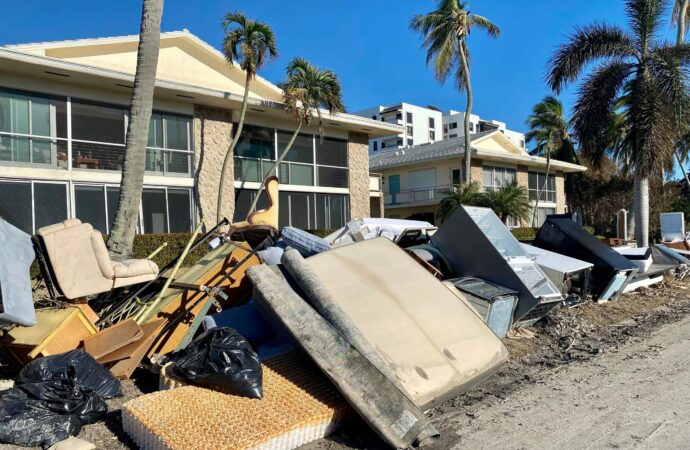 If you're going over a remodeling project or maybe you're moving to a new space, you will need to sort everything and decide what items you will organize and how to haul away others that aren't necessary anymore, or maybe you can't keep them for particular reasons. Estate clean outs is what you need in these cases, and our team at Palm Beach Junk Removal and Trash Haulers can help with this goal and ensure you get everything organized, sorted out, and removed accordingly.
Our team aims to be there for you throughout the process, not only working with the removal itself but also helping you put everything together and decide what needs to be done or not in this process. The idea is to have more than just a truck picking up your trash and junk since this could be easily done by you alone if you decide to rent a dumpster for your project with other companies or us.
Instead, when you request our estate clean out service, we will focus on how we can deal with all the junk for you and ensure you have all the items and property sorted out and the junk organized in what needs to be disposed of and what could be recycled, along with what you will keep and move to another place or maybe bring back once your real estate is ready again.
There is a lot of work to be done, so rest assured that when you contact us, you get all this help from our team:
We will organize the property and each of the items in the place.

Our members will work around what garbage, rubbish, debris, trash, and junk itself so we can organize everything and split what will be removed and what you will keep.

We will declutter the entire place since the purpose of estate clean out is to make sure the items are all out of the property, and the real estate is completely empty.

We will focus on recycling as much as possible and even donate some of the items and what you consider junk now to people that need it and can find a good use for the electronics or other items.
When working with us, make sure you let our team know if you have any specific limits and if you're trying to store some of the items inside the estate away; this will allow us to keep an eye on what should be removed or not or on what we should load to our truck or not.
How to Get Access to the Best Estate Clean Out Team
It is quite easy to have our team helping you in this process since we're always focusing on allowing you and anyone who needs us to get access to the team with a single call, email, or contact form.
When you call us, make sure to let us know in detail the type of estate you have, an average of the items and junk we will need to remove for you, how you expect this clean out to turn out and if you want us to have some considerations and keep an eye in some details while cleaning with you or for you.
Also, remember that our company is focused on the entire removal of more than simple items and garbage, so if you have any special junk like electronics, digital items, wood, metal, and more, let us know so we can be prepared.
The same goes with the email, and while you are filling out our contact form, make sure to be as specific as possible.
Regardless of how you contact us, we would like to schedule a visit so we can see the situation and estate, and determine what needs to be done, the amount of work it will take, and work around different members of our team that will go there the scheduled day and deals with all the removal accordingly.
Our team at Palm Beach Junk Removal and Trash Haulers will leave you with an estimate the same day of the visit, and you can contact us later or let us know right away if you're willing to hire our services, especially if you contacted us the same day that you would like to make this clean out possible.
If so, we will be more than happy to support you and take care of the estate clean out as every professional should.
Here is a list of our services you can get at Palm Beach Junk Removal and Trash Haulers:
---
Palm Beach Junk Removal and Trash Haulers is the top company in West Palm Beach that offers the best residential and commercial junk removal services. Here's our additional services:
---