Best Trash, Waste, & Junk Removal Services in Palm Beach Shores, FL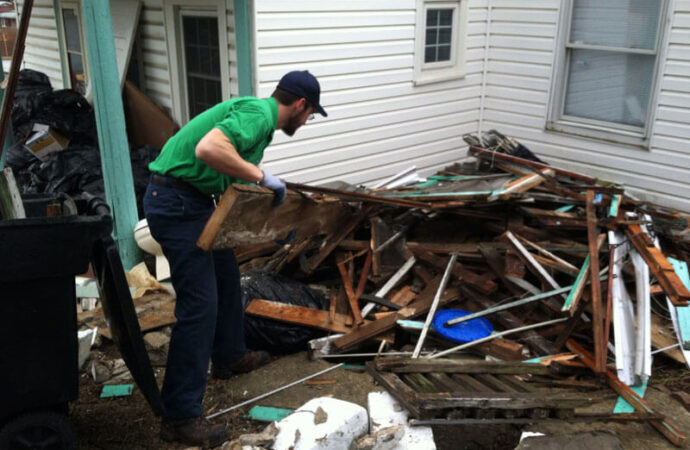 One of the best places where you can go and live is definitely Palm Beach Shores… until you notice not everything is pink. It is a wonderful place to live and have your business since it has some attractions and it is quite pacific, but what about the basic services? You may need to deal with issues as many local services limit the amount of junk they can collect for you. Palm Beach Junk Removal and Trash Haulers can help you with all your junk removal needs and ensure you don't have to struggle with the regular schedules or wait for days or even a full week to get rid of some items. Sometimes, you won't be able to use the regular service for disposal or throwing specific junk.
We can take away junk that is too large or small to be handled by your local service. They can often be recycled when we take them to the right facilities as well, so you won't have to worry about everything in the process.
Our full-time service is available. We can arrange regular pickups every few days or according to your needs and schedule. We will visit your home to remove all junk and other items not included in the trash bin. If you have a single project in mind and only need us to remove all the junk and other items that have accumulated on your property, we can do a one-time pickup.
Other services include deck demolition, junk metal removal, apartment clean-out, and tire removal; maybe you're trying to deal with electronics and other types of items. These are just a few of our options, and you can be confident that we have over 50 other services waiting for you.
We are a junk hauling company that strives to offer the best services possible without compromising quality or speed. We want everyone in the community to be able to handle their junk without having to deal with everyday struggles. We will cover all aspects of your junk removal, regardless of its type, and focus on the following:
Finding the best place for junk removal and other items so we can recycle them or dispose of the waste accordingly.

All junk and items that you can save should be recycled as much as possible, so we will guide you when loading the truck or when our team handles the task.
We will do everything possible to make sure you are satisfied with our services.
We are happy to provide information on how we can help you in the area and the services that we offer. To send us an email, you can fill out the contact form or give us a call anytime so we can go over your questions and clear any doubts you may have about our services.
You have access to over 60 services. We are happy to book a truck or offer same-day services if you have an emergency and need our team to get to your property in no time.
Here is a list of our services you can get at Palm Beach Junk Removal and Trash Haulers:
---
Palm Beach Junk Removal and Trash Haulers is the top company in West Palm Beach that offers the best residential and commercial junk removal services. Here's our additional services:
---