Best Dumpster Rentals Near Me in West Palm Beach, FL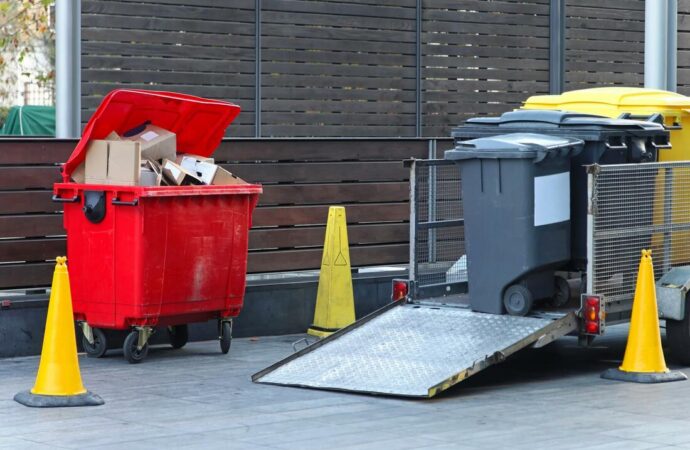 Everyone wants a house or place that is safer and cleaner but doesn't have a dumpster. You don't need to ponder this! We've got your back. Palm Beach Junk Removal and Trash Haulers should meet your dumpster requirements. Our company understands that most homeowners and property owners do not have their own dumpsters. Hence we are here to help you when you search for a Dumpster rental near me.
Our company offers a budget-friendly rental of dumpsters when you plan to perform a big clean-up in your homes and want to remove additional things or stuff but don't know what to do with it. We offer a range of dumpster containers that come in different sizes to suit your needs. All you need to do is give us estimates of how much waste you have and we will be supplying the containers you need. We can also send our trustworthy and qualified team to check your waste and recommend the right cubic yards and where to place the container.
Palm Beach Junk Removal and Trash Haulers ‌-‌ ‌Best Dumpster rentals around
Our company has the top position in the dumpster industry. Through our wide range of services, we can provide solutions to the problems our customers face. We are the best in whatever we do. You can always contact us, or visit our office at any time of the day. 
We want to meet your needs while protecting the planet. You can rent out our container as long as you like on the dumpster. You can review our rental deals and choose them as you wish. Additionally, we can provide additional services such as waste disposal and cleanup.
Check out our website and read about our accessibility and excellent services. If you'd like to pick the best company to get the job done, call us and we'll be happy to help. With the positive reviews and recommendations from our satisfied customers, it's no wonder we're considered the best. We are located within the city and just a call away – we can satisfy your Dumpster rental near me needs immediately.
Here is a list of our services you can get at Palm Beach Junk Removal and Trash Haulers:
---
Palm Beach Junk Removal and Trash Haulers is the top company in West Palm Beach that offers the best residential and commercial junk removal services. Here's our additional services:
---