Best Dumpster Rental Waste Management in West Palm Beach, FL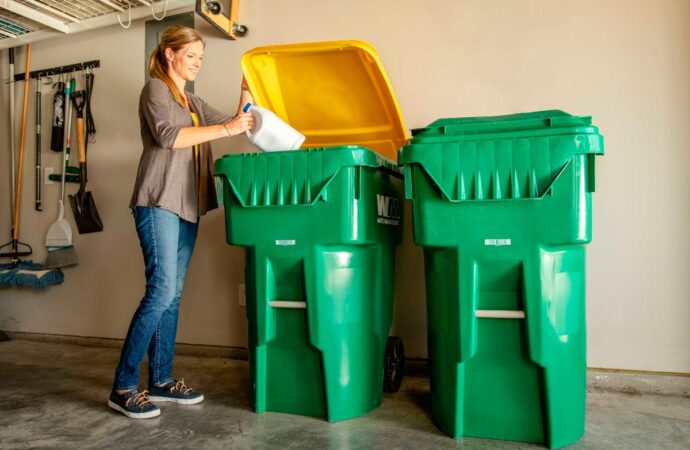 Palm Beach Junk Removal and Trash Haulers is a company based not only on making a profit but also on providing value to its customers, as well as maintaining and protecting the environment through proper waste management. We sell portable dumpsters for remodeling and renovation of residential homes. We have also recognized the needs of consumers and the prices they would pay as a company that delivered this service over a number of years. We have built up our credibility in this field and we have undeniably become the best in the industry.
You can choose from our selection of dumpster sizes that you want to use as our customers, and we can drop off and pick up your dumpster, anytime you want or need it. As we are located within the city you can reach us quickly, making our Dumpster rental waste management services efficient and attentive to your needs.
Palm Beach Junk Removal and Trash Haulers ‌-‌ ‌Rental Waste Experts
---
Usually, the total cost to rent a 20-yard dumpster is about $350. Have you ever thought of that as too much? Nevertheless, Dumpster rental waste management is a good move for the home and for property owners to avoid unnecessary problems, like noise and more. Are you willing to take the risk of not having a dumpster but facing a few problems? Needless to say, it does not have to be like that.
You deserve to experience this kind of service we provide. Because we offer different dumpster sizes based on your requirements, allowing us to do a preliminary analysis to help you better pick the dumpster size that suits your needs. We know you only want the best. If you have waste or extra junk you need a dumpster for, please contact us immediately. To support you with what you need, browse our website or visit our office. We have our professional team that can help you. Join our team in preserving and protecting the environment while adding warmth to your home or business.
Here is a list of our services you can get at Palm Beach Junk Removal and Trash Haulers:
---
Palm Beach Junk Removal and Trash Haulers is the top company in West Palm Beach that offers the best residential and commercial junk removal services. Here's our additional services:
---