Best Curbside Junk Removal Services in Palm Beach, FL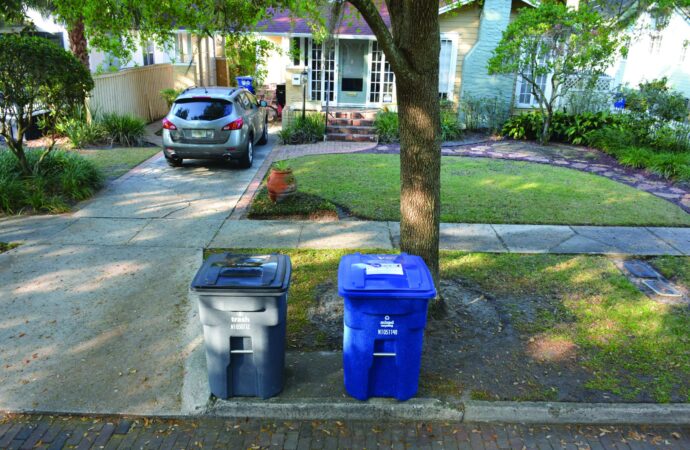 Are you unable or unwilling to pick up your junk? There are many reasons behind not wanting to or not being able to, so you don't really need to feel guilty about it. The question is, can you find professionals or a service that can handle it for you besides your local service? After all, there are a lot of issues when you rely on them alone as they are only able to help with basic pickup, and the rest of the items or junk that aren't the regular waste don't enter among the rubbish they can pick for you. Our team at Palm Beach Junk Removal and Trash Haulers can help you by offering curbside junk removal and pickup to make your life easier, and all you have to do is to put it out, not necessarily on the sidewalk, for us to pick it up. 
You don't need to be there for your appointment, so it's a hassle-free trip away, and you can rest assured that you will have all types of junk picked up and not only the regular waste most homeowners and property owners deal with. Instead, you can leave everything behind, including electronics, and we will dispose of everything and send the ones that are perfect for recycling to the right facilities and centers.
Curbside junk pickup is the same as standard full-service junk pickup except that our members and loaders come inside to remove your junk items when needed, but the main goal is that we will be there and pick up all the junk you outside before your scheduled pickup date. We handle everything else from there, and you can rest assured the junk won't be placed in random landfills when we worry about eco-friendliness.
You don't have to be there for curbside pickup when you rely on our company since we will pick everything and leave every space clean in case there is some junk or trash on the floor, and the price of removal is reduced while you decide to choose this service instead of other specialized or regular ones. You have the choice to either not be at work or to wait for our junk removal team to arrive to deal with the entire process.
We Take Our Job Seriously
When you decide to have Palm Beach Junk Removal and Trash Haulers as your experts and junk removal solution, we want you to know that our company takes your safety very seriously. Moving heavy items can prove dangerous, so we will also provide some additional support if you request it before the scheduled pickup so our members can help accordingly, even when this is a curbside junk pickup service.
Now, how does the process work when you choose this solution in our company?
We will be happy to give you a brief description and set up a pickup time.

Your items should be delivered to the curb in the morning on the day of the scheduled pickup. Many customers find it easier to have their items delivered the day prior.

Our luggers will visit your location and give you a free estimate. They will then proceed to lug your items away after you have given your approval.

We will ask for payment only when the truck is all loaded and the junk has been picked accordingly right after we give you the estimate or days later when you decide to use our services.

We will do our best to recycle or donate your items, and we will provide you with a receipt that is tax-deductible within 15 days. A tarp can protect your items from the elements and increase your chances of getting accepted at a local charity. If you give us other instructions, our junk removal experts will securely place the tarp by your door.
The idea is to have your items placed outside so we can go there, take everything, leave the entire space clean and empty, and ensure that the items and junk you are disposing of go to the right places.
When having us as your junk removal company, you can expect us to focus on recycling and finding the best facilities for proper disposal if you want us to get rid of some items entirely for personal reasons. Otherwise, we will inspect the junk and see what can be donated or reused in most cases.
We are eco-friendly, and we care about you in every single aspect. Contact us today to make your life easier and more comfortable with our curbside junk pickup service in Florida.
Here is a list of our services you can get at Palm Beach Junk Removal and Trash Haulers:
---
Palm Beach Junk Removal and Trash Haulers is the top company in West Palm Beach that offers the best residential and commercial junk removal services. Here's our additional services:
---