Best Rubbish Removal Services in West Palm Beach, FL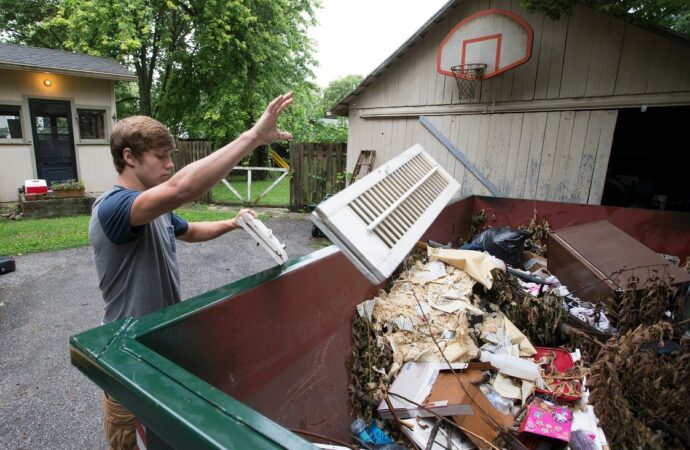 Have you got garbage inside your home or office? Do you want that to be out of sight? Rubbish removal is one of the things the Palm Beach Junk Removal and Trash Haulers do. Rubbish removal can be an agonizing task that requires you to ask experts for advice. It's one of the things you're not going to face regularly but can be a hassle. Our business can be the answer you need.
This business is a well-known local brand, with extensive industry experience. We are also considered an important company for disposal of household and office waste. How many daily tasks end up generating large amounts of garbage might surprise you. If you are in your house or office doing a renovation project, decluttering your garage and basement, or maintaining your garden, all of these activities will contribute to the rubbish generated.
Palm Beach Junk Removal and Trash Haulers ‌-‌ ‌Rubbish Experts!
---
Our business has everything covered for you. We clean and extract all forms of commercial and household waste such as wood, clothes, appliances, furniture, etc. All you have to do is contact our team and we are going to do the work for you. We will send you an inspection free of charge and no quotation necessary. Through this, you will budget for the cost that our work team needs to pay.
Our business is on top of the town's garbage and dumpster industries. We provide our customers with a responsive, high-quality, and reliable service customized to their needs. Our happy customers' positive feedback and ratings are evidence of our being the best. Not only are we profiting or providing our services to our clients, but we also protect and preserve the environment by responsible disposal of your garbage. We'll be bringing comfort to your home and property. Hurry to get connected with our experienced and dedicated team and our services.
Here is a list of our services you can get at Palm Beach Junk Removal and Trash Haulers:
---
Palm Beach Junk Removal and Trash Haulers is the top company in West Palm Beach that offers the best residential and commercial junk removal services. Here's our additional services:
---