Best Furniture Removal & Disposal in West Palm Beach, FL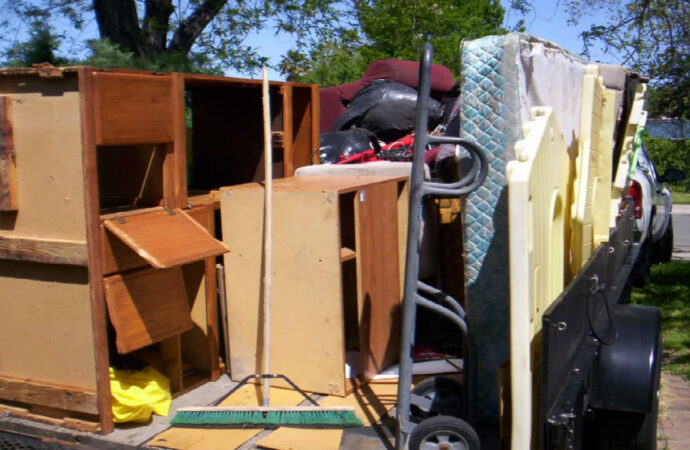 Would you like to get rid of an entire house's furniture or a single table? Palm Beach Junk Removal and Trash Haulers is always ready to help. Our company offers a simple, effective, secure, and environmentally friendly furniture removal service. We'll take old furniture from anywhere on your property and donate it to you or recycle it. You don't even have to lift a leg.
We offer free estimates and no commitment so you don't need to worry. You can contact us whenever you want. With our rates, we will always be upfront and have no hidden charges. We even have a guarantee of satisfaction, so if you're not totally satisfied with any aspect of our furniture pick-up services, let us know and we'll find a solution.
Palm Beach Junk Removal and Trash Haulers ‌-‌ ‌Experts in furniture removal
---
Because you no longer want your furniture, it doesn't mean it's going straight to the landfill. That's why our organization is proud to work with local charity groups across the country to provide a new life for your old furniture. If your furniture has seen better days, we'll do everything we can to ensure it's safely recycled and kept out of landfills. Every day we go out of our way to protect the environment as much as we can while removing our garbage.
We are able to meet the needs of our customers through our attentive and dependable team. Through our broad range of services, we are able to offer our clients the furniture removal solution to their problems. We specialize in any of the disposal needs for your dumpster and garbage. As an organization, our mission is to serve you with utmost responsibility and enthusiasm while protecting the world. You're waiting for what? Take the chance to collaborate with us. We have our workforce, our plans, and the infrastructure to support you with any of your needs. We're located within the city and you can tap our team without any hassle. Our solution is your problem.
Here is a list of our services you can get at Palm Beach Junk Removal and Trash Haulers:
---
Palm Beach Junk Removal and Trash Haulers is the top company in West Palm Beach that offers the best residential and commercial junk removal services. Here's our additional services:
---