Best Construction Debris Removal Services in West Palm Beach, FL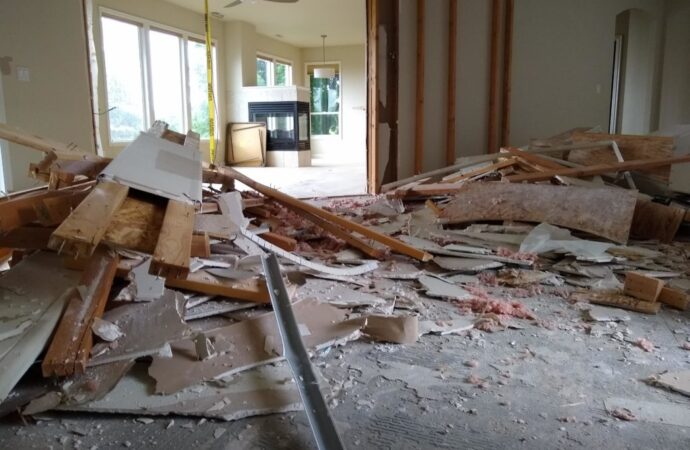 The post-construction excitement must not be overshadowed by the inconvenience caused by the debris. Building involves all construction debris resulting from the alteration, construction, destruction, reconstruction, or renovation of any man-made physical structure including residences, offices, industrial or commercial facilities, and roadways. Construction debris can be one of the following:
brick, concrete, and other masonry materials

stone

glass

wall coverings

drywall

framing and finishing lumber

roofing materials

plumbing fixtures (toilets, sinks, water heaters, pipes)

heating equipment (furnaces, ductwork)

electrical wiring and components containing no hazardous fluids or refrigerants

insulation

wall-to-wall carpeting

asphaltic substances

metal incidental to any of the above

 weathered railroad ties and weathered utility poles
Palm Beach Junk Removal and Trash Haulers ‌-‌
---
We are a fully licensed and insured dumpster and garbage company, which is important if you employ a company to clear heavy or sharp debris from the buildings. We can also sort, clean, and properly dispose of all those items in the most environmentally friendly manner possible, with all the work involved. We will give you free estimates with the price of the work needed to be done. You can call us for more information, or visit our office. Do not hesitate to rely on our experience since we are ready to help. Our staff is very professional. We can be of assistance with any of your construction debris issues.
We're a full-service supplier to our customers. They don't need to worry. We'll be keeping your property cleaner and safer. Our professional team can do that for you. You're likely to get the happiness that you've sought after. All you need to do is call us in or visit us at our office. We're next to you so you needn't care about communication. Our company is rated favorably with our customers, so we can ensure that we operate with maximum efficiency and responsiveness. Hurry up, and take the opportunity to become our partner!
Here is a list of our services you can get at Palm Beach Junk Removal and Trash Haulers:
---
Palm Beach Junk Removal and Trash Haulers is the top company in West Palm Beach that offers the best residential and commercial junk removal services. Here's our additional services:
---