Best Dumpster Rental Containers in West Palm Beach, FL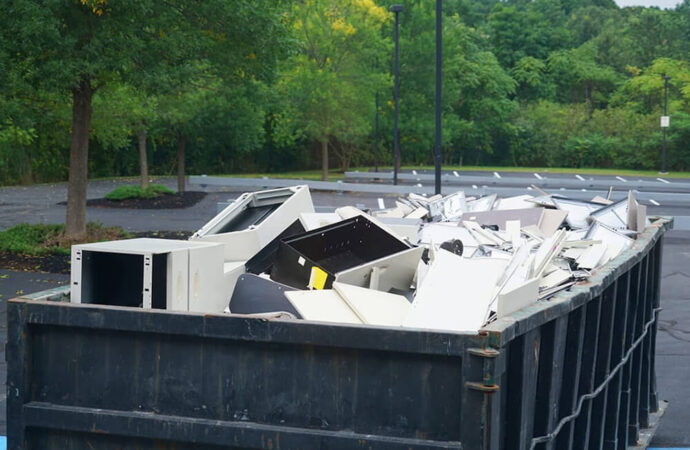 Are you planning to rent a dumpster container? The market has several options that you can use to meet your needs. You could be looking for dumpster rental containers for a major remodeling project or spring cleanup. Renting a dumpster is a brilliant idea because it will help you to handle your job with a higher level of efficiency.
However, you have to keep a few things at the back of your mind if you want to keep the cost of dumpster rental containers on the lower side. It will also make sure that your project runs smoothly. In this article, we will discuss a few essential tips that will help you to rent dumpster containers. The company that you hire will determine the experience that you get from the brand.
Prepare Where You Will Put the Rental Container
The measurement of a 40-yard waste dumpster is approximately eight feet wide and 22 feet long. It is quite large in size especially if you have no driveway or a tiny driveway. Therefore, you should think about the size of the dumpster in line with the available space. You need to clear an area that is large enough to accommodate the size of the container.
The other sizes in the market are 10 yard, 15 yards, 20 yard, and 30-yard containers. You have to move automobiles and any other obstacles from the driveway. You don't want any obstacles when dropping off the dumpster rental containers.
Shop Around
The market has several companies that offer dumpster rental services. As a rational consumer, you have to make sure that you are getting the best services. You can get more opportunities if you are residing in a large city. Call a few dumpster rental service providers to compare their initial costs and landing fees.
You will only make an informed decision once you know what the market has to offer. There is no need to pay extra when you can get a cheaper deal from another brand. Spending a few minutes shopping around will save you a few extra minutes. One of the leading brands in the region is Palm Beach Junk Removal and Trash Haulers. Therefore, do your homework well before making your purchase decision.
Choose the Dumpster Rental Containers Wisely
The primary dumpster rental containers in the market have capacities of 10, 20, 30, and 40 yards. It can be tricky to determine the right dumpster size for your specific project. The best practice is to choose a larger dumpster than what you think you require. It will help you to avoid the cost of renting a second dumpster or overage charges over time.
If you are dealing with bathroom or kitchen floor replacements and small garage cleaning, you can choose to for the 10-yard dumpster rental containers. The 40-yard dumpster containers are ideal for commercial applications and new constructions. Palm Beach Junk Removal and Trash Haulers will help you to make the right decision in the dumpster size.
Avoid Items That Are Prohibited
When renting a dumpster, you need to adhere to the policy of the company on prohibited items. Some of the items that most companies prohibit include Freon, tires, flammables, oil, paint, and car batteries. It is good to tell the rental company the exact materials that you are planning to dispose of. The company may also have a policy against mixing particular materials like concrete with other construction waste and household items.
Plan Ahead
Don't assume that the company will schedule your project at the desired time. The company could be having other schedules and it is a good practice to call them in advance. Don't call these professionals today and expect them to deliver the container tomorrow. It can be possible in some situations but it's good to call the company in advance.
Here is a list of our services you can get at Palm Beach Junk Removal and Trash Haulers:
---
Palm Beach Junk Removal and Trash Haulers is the top company in West Palm Beach that offers the best residential and commercial junk removal services. Here's our additional services:
---