Best Household Trash Junk Removal Services in Palm Beach, FL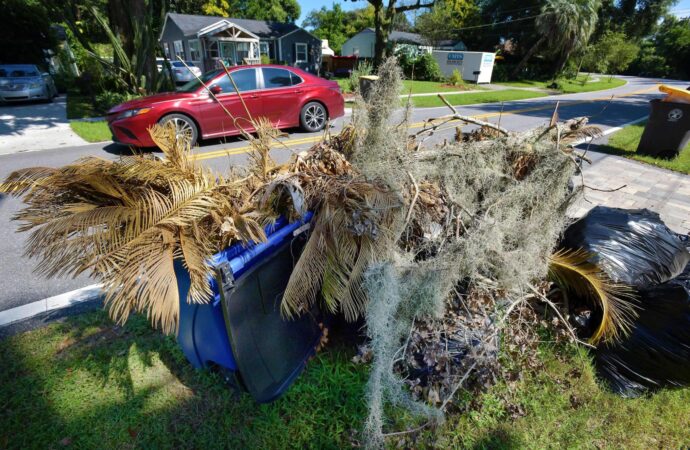 Getting rid of all the junk and trash in your home can be a challenge if you are part of the family or people that are always moving the garbage and making sure the household is free of any waste. In fact, many cities in Florida are struggling with local services since they don't pass by as often as they should on a regular basis, which ends up making you and others deal with more trash daily than you should. Palm Beach Junk Removal and Trash Haulers can help you with all your household trash junk removal needs, so you don't have to stand the smell nor accumulate more trash than you would like to on your garbage bins and property overall.
Now, we want you to know that we're not only talking about the general trash and rubbish you have to deal with but rather everything. Junk is more than food waste and the usual trash you have to, no matter what, throw in the garbage bins.
You have to consider everything that you would classify as waste and trash, so you can have a good idea of all the items and waste we can get rid of for you on not only one-time pickups but rather recurring ones, depending on what you request from our company.
We will make sure that garbage and trash don't accumulate and handle any type of junk from your household. This includes your regular trash and garbage, or even the couches, electronics, and the rest of the junk most companies and local services don't want to pick up.
When you're dealing with household trash, you can request specific pickups from our team so we can bring the right trucks and dumpsters and move every piece and part of the trash for you. As we have mentioned, we know this includes a lot more than your food waste, and it can be either a one-time need or recurring pickups and needs, which is why we want you to remember we can be there for you to take care of everything.
How Can You Request Our Service?
Working with our team is quite easy since contacting us and letting us deal with the trash are just a breeze compared to other needs and goals.
If you want to access our service and have our team support you, you'll need to call or email us to request the service and let us know how we can help in terms of the amount of trash you need to get rid of and where is your home so we can visit it.
Usually, we want to see your trash and the amount you have been accumulating and needs removal so we can provide you with a quote or estimate. No matter where you are or the specific amount of trash, the visit and estimate will be entirely free, and you can decide whether you want to hire us or not right after or later on when you feel ready.
You don't feel to need obligated to hire us in no time when our company will always be there. Naturally, we can offer either same-day services or you can book us for a specific day. In both cases, we will always provide the estimate and wait for you to decide what to do.
Why Should You Leave Your Household Trash to Experts?
Because it isn't only a lot of work but can also be dangerous.
Heavy lifting, dealing with specific materials, or handling a large amount of trash and garbage can all be a challenge when you consider the effort you have to put into all the process and how you must work around the local service in most cases, whom won't be able to pick up most of the trash you have except for the usual one that fits in your garbage bins.
When leaving the process and issue to us, Palm Beach Junk Removal and Trash Haulers, you're able to worry less about where the trash is going, how it is recycled or not, and forget about the heavy lifting and issue of the trash no matter if this is a one-time thing or recurring.
We will be there to make your life easier and ensure you get to spend your time in other business and activities while our team handles all the heavy work and ensures your house is free of all the trash and junk you want and need to haul away for any reason. We will dispose of it or send some parts to recycling as long as it is possible.
Here is a list of our services you can get at Palm Beach Junk Removal and Trash Haulers:
---
Palm Beach Junk Removal and Trash Haulers is the top company in West Palm Beach that offers the best residential and commercial junk removal services. Here's our additional services:
---