Best Deck Demolition Removal Services in Palm Beach, FL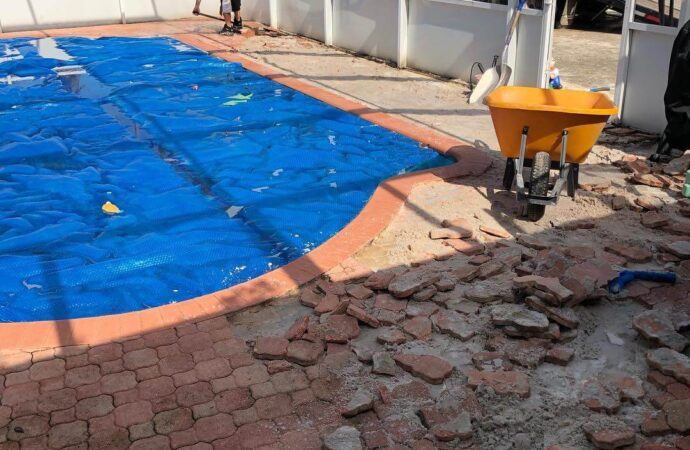 When you're removing a deck or demolishing it, to be more specific, you need to make sure that you are not damaging your space and the rest of the property and that once the demolition is done, you clean all the debris, dust, items, and junk left behind by it. Palm Beach Junk Removal and Trash Haulers is here to help you with the latter step since we have a full team and all the equipment and tools required to deal with deck demolition removal in no time and ensure you have a clean space with nothing else to worry about later on.
Our team has been working in this industry for over two decades, and you can rest assured that we will handle the removal accordingly while sorting out all the debris, dust, and junk that we find in the process so we can decide if they should be taken to the regular disposal centers, or if it is necessary to work with recycling facilities for some of the junk and dirt left behind.
We are quite eco-friendly, which means we invest a lot of time in what we can do with all the items and even the debris itself, so there is no pollution, and some materials that can be found among the dust and junk can be used for future manufacturing or other items and projects.
For this, we need to be directly involved with the removal, which means you won't have to deal with the entire process of having the debris collected and moved to the truck but rather enjoy our team taking care of the heavy lifting and the process of putting everything in one place to them load the truck or dumpster with it.
We are aware that one of the most difficult parts for most people with deck demolition removal projects in mind, or once they have done it, is knowing how to move all the parts to the front yard or a specific space where a truck can pick it all up. However, we don't want you to worry about this, which is why we focus on how we can deal with the process and make your life easier.
We Serve More than Property Owners
If you're a company or contractor that is trying to get of the debris after you have performed a demolition yet you don't have all the equipment or skills required for it, you can rely on our services as well since we are not here for the regular property owner or residential owner, but rather anyone who needs us, even if it means you need our services to cover a specific part of yours.
We are open to all your needs and will make sure that everyone is happy by the end of this process. How will we do this? Well, we consider you should know that we take care, as mentioned earlier, of every step, meaning you can expect this process and support regardless of being the contractor itself or the owner requesting deck demolition removal services:
We will get there and see the deck you will demolish or already demolished, and all the debris and junk left behind by it.

We will provide you with an estimate so you can decide whether you want our team to deal with the process and removal or not.

Proceed to remove everything with the help of our members, so you don't have to deal with the heavy lifting or any kind of work when we are there for you.

You can choose to rent a dumpster whatsoever. In case you prefer to deal with the entire removal on your own, yet you need a place to load all the debris and junk, we offer this service for renting.

If not, and you truly want the full service, expect us to finish the collecting and loading for us to take the debris and residues to the right centers and facilities.
This applies to any client, and rest assured that the estimate provided is free and without obligations. However, we would like to have you schedule the removal when possible.
Although we offer same-day services and can deliver our help after several days, it can be difficult to accommodate all your needs and have our team there in no time. It isn't impossible, but it may delay our arrival.
If you need us due to an emergency, feel free to contact us as well.
Just let us know how we can help and allow our team to offer guidance and some recommendations when you contact us.
Here is a list of our services you can get at Palm Beach Junk Removal and Trash Haulers:
---
Palm Beach Junk Removal and Trash Haulers is the top company in West Palm Beach that offers the best residential and commercial junk removal services. Here's our additional services:
---