Best Mattress Junk Removal Services in Palm Beach, FL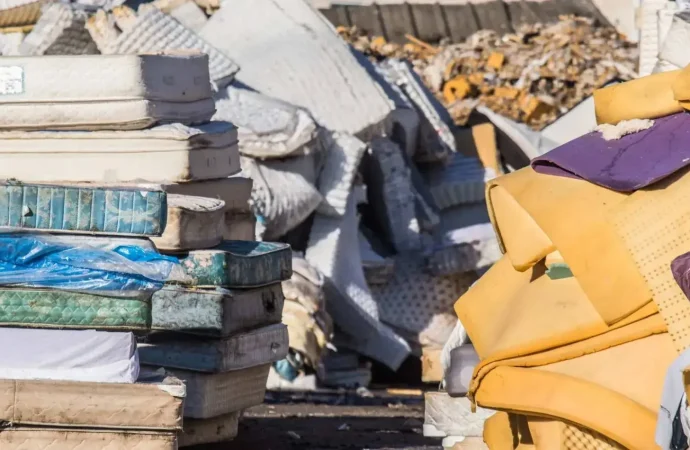 If you are finally upgrading to a new mattress so you can sleep comfortably and get your sleep just right, this is the best decision you could have ever made since your health and comfort are both important. However, when you need to get rid of the old one to bring this new piece, things can get a bit complicated. Palm Beach Junk Removal and Trash Haulers is a top company in the city that offers mattress junk removal services so you can keep it easy and enjoy your next addition.
We know how it feels to sleep with an old bed that isn't comfortable and only "encourages" or, more like, worsens your insomnia and condition. This is why we don't want you to suffer in this process and, instead, bring you the help you need to get rid of the old mattresses and have enough space for your new ones.
Now, how does this mattress disposal work? Is it that simple to take the big bed and work around its disposal without second thoughts?
Of course, moving the mattress, taking it with a truck, and knowing how to dispose of it is all part of what needs to be done, and our team will handle the process, so you don't have to do the heavy lifting nor worry about finding a transport big enough to take the mattress and finally move it to the right place.
By the "right place," we mean moving it to recycling centers or facilities. Unlike other companies in the city, we don't like using hauling spaces or just leaving the mattresses in different disposal centers. The first ones don't really bring anything good to the planet, and they are far from being considered eco-friendly. 
Meanwhile, the second option is good in cases where the mattress cannot be saved, or there are no materials to reuse from it, but usually not the best option as recycling facilities should be able to get the most out of what's left from the old item and then dispose of it accordingly by reducing pollution.
There's a lot to consider when you think about disposal, and this doesn't change if the item or junk in question is an old mattress in your house or business property.
How Many Mattresses Can Be Disposed of by Our Team?
We don't have a limit. We know some homeowners want to go all in with their new additions and change the beds and mattresses in their bedrooms. We are here to support this and ensure you can, instead of storing the beds away, get rid of them right away, so they don't accumulate nor take precious space from your property.
In the case of business and commercial properties like hotels, it is common to need massive disposal and removal since mattresses aren't usually changed one by one but rather in a massive disposal due to their condition and how old they got.
What we want to tell you with all this is that it doesn't really matter how many you need to get rid of or have our team recycle in the right facilities; we can offer all the attention and make sure each one of the mattresses is taken away, so you don't need to worry about this junk anymore.
We will make sure to go to your place and see the number of mattresses we need to handle and load on the truck. Depending on this, we will assign different trucks and work around having more members helping with the project.
If you only have one bed and this is more of a simple and one-time service you need, the price is naturally going to be quite low, and we still do the heavy lifting for you, so you don't struggle with the heavy mattress.
When Can We Go & Take Your Mattress Away?
Whenever you need us.
Our junk removal services and even the mattress disposal solution should usually be booked if you want to guarantee that our team will be there at the perfect hour, right when you need it. Otherwise, you are always welcome to request a same-day service, but it may be difficult to get one of our units and teams right away as we need to consider some booked removals and work around what we can offer you.
We will work hard to accommodate your needs, but letting us know beforehand or working with our booking system is ten times better.
That being said, let us know if you need our help, and Palm Beach Junk Removal and Trash Haulers will be there as soon as possible to deal with the disposal and recycling every time it is possible.
Here is a list of our services you can get at Palm Beach Junk Removal and Trash Haulers:
---
Palm Beach Junk Removal and Trash Haulers is the top company in West Palm Beach that offers the best residential and commercial junk removal services. Here's our additional services:
---