Best Barn Junk & Debris Removal in West Palm Beach, FL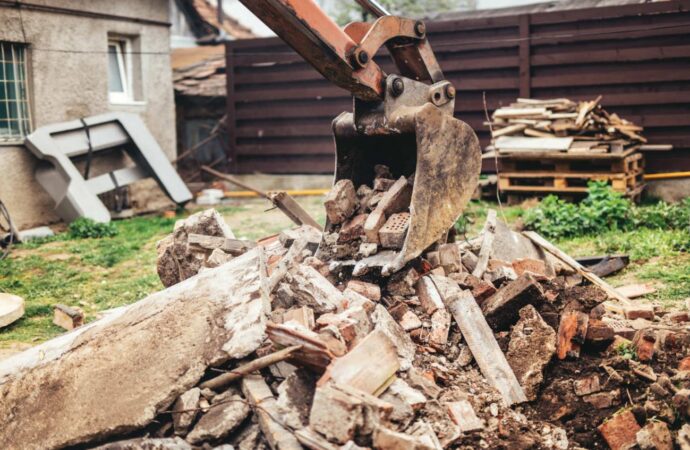 Did you ever notice lots of old stuff packed in your barn? Want to clean it out? You can use our professional Barn junk & debris removal squad to make that clutter disappear. We're Palm Beach Junk Removal and Trash Haulers. We know it can be a tiring thing to do to pack, clean, and get rid of those things. Hence we are giving our expertise to help you with this problem.
Our company has been at the forefront of the industry for many years. We provide a simple and safe Barn junk & debris removal service for our clients. You don't have to worry about getting these old things, or disposing of them. We don't just make money, we look after our clients and we look after the environment. We are ready to remove unwanted objects and stuff from your barn in a relaxed and trouble-free manner. We also select items from your barn that meet our recycling standards and will ask for your donation permission. Our goal is to help you, the earth, and the needy.
Palm Beach Junk Removal and Trash Haulers – Barn removal experts
---
We're always ready to help clear your trash from your barn to make it cleaner and safer. The old, damaged, and unused items take up space, and removing these by yourself can be too much. So, we are here. We deliver diverse services to our customers. You can check it on our website for more information, or visit our office. What are you waiting for? Hurry back, and contact our professional team.
We are near you and can respond to your needs immediately. You can book online with us, or call us to arrange an appointment. Our team will be there for free giving you estimates and doing the job for you at an affordable price. Do not forget our company for every junk and debris removal. We want to bring comfort back to your buildings and property. Call us, as we are the best in the City!
Here is a list of our services you can get at Palm Beach Junk Removal and Trash Haulers:
---
Palm Beach Junk Removal and Trash Haulers is the top company in West Palm Beach that offers the best residential and commercial junk removal services. Here's our additional services:
---