Best Custom Junk Removal Services in Palm Beach, FL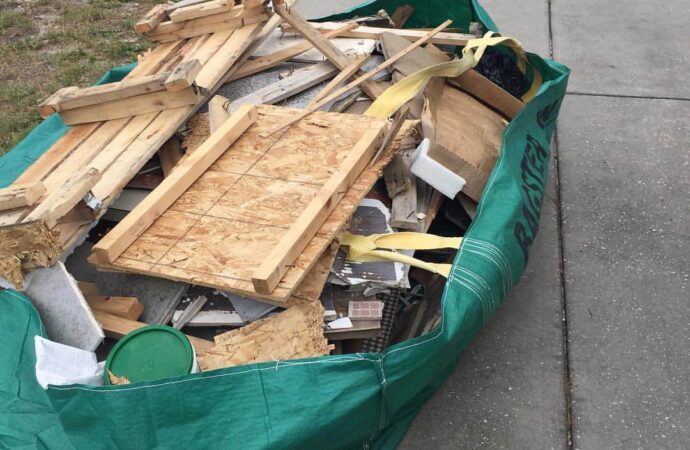 Our team at Palm Beach Junk Removal and Trash Haulers can help with everything from evictions and foreclosure cleanouts to office remodeling, fire damage cleanups, computer junk removal, and over 50 different services for everyone in Palm Beach and the entire state of Florida. We are your junk removal solution and company that will help you with custom junk removal in specific, which allows you to choose the specific service you need or bring several of them together to cover your needs around most of these projects and needs you may have.
Regardless of what you need and choose, we want you to remember that our team and entire company do the lifting, loading, hauling, sorting, recycling, donation, and disposing of all the junk and items we need to remove for you, so rest assured we take our job seriously and will focus on ensuring your happiness and comfort in all this. 
You will also receive a detailed report that goes over all the information about what we did and how much it cost. It also includes exactly where your junk went, along with track and trace. Our mission is to reduce landfill waste so that you can rest assured that your junk was properly handled, so whenever you think about us, you must remember: Palm Beach Junk Removal and Trash Haulers is 100% eco-friendly, which means we prioritize recycling regardless of the customer service you request.
We are a trusted junk removal partner for both businesses and communities. Our easy process, best-in-class pricing, and our commitment to sustainability make us indispensable, and we know you will find our service key for all your needs around junk removal, regardless of the specific type of items you need us to deal with.
Rest assured, we will take care of all your junk removal needs. We collect, haul away, sweep up and sort your junk.
What Is the Best About Working with Us?
Probably our offers and affordable prices so you can work around junk removal without having to spend a fortune with other people or being let down by local and municipal services in the city you reside. Our prices are, on average, 34% lower than national competitors, whether you subscribe or order on-demand. No hidden fees and best-in-class pricing, and you can either request recurring or one-time services with this custom junk removal option or the rest we have available.
To keep junk from going to landfills, we have partnered with resale shops and recycling centers and even have our own facilities so we can dispose of everything carefully and without any issues.
Your junk removal needs are unique, and we want you to remember this when you request this service in specific: we offer fully customizable reports and plans, so you only need to say the word or allow us to recommend what would be better for you.
You can get reports about your junk with all details of custody and weights for each item. You will receive a detailed inventory of your junk after every haul, and you can also ask us where we have left the items when they go to the recycling facilities and centers. We will take care of everything, and you're more than welcome to ask anything.
How Much Is A Custom Junk Removal Service?
Everything will depend even more on this service since it is hard to determine how much serving you will cost when we know that you have to request the specific services around your needs with junk, items, debris, dirt, and more.
We will need to consider all the factors and variations, such as the type of junk, how frequently or often you need us to visit your place and pick up the garbage and trash, if you are aiming for a one-time service, or if there is any specific project and junk removal need you would want us to cover from now on.
There is a lot to discuss, which is why we will encourage you to contact our team via email or phone or even fill out the contact form on our website so you can leave all the information you consider relevant to your request, and we will get back to you with the details.
We would rather visit your property and see how much junk removal we need to handle and go over the custom service for you so you get the estimate, plus a good plan and overview of how we can handle your needs.
Here is a list of our services you can get at Palm Beach Junk Removal and Trash Haulers:
---
Palm Beach Junk Removal and Trash Haulers is the top company in West Palm Beach that offers the best residential and commercial junk removal services. Here's our additional services:
---