Best Trash, Waste, & Junk Removal Services in Manalapan, FL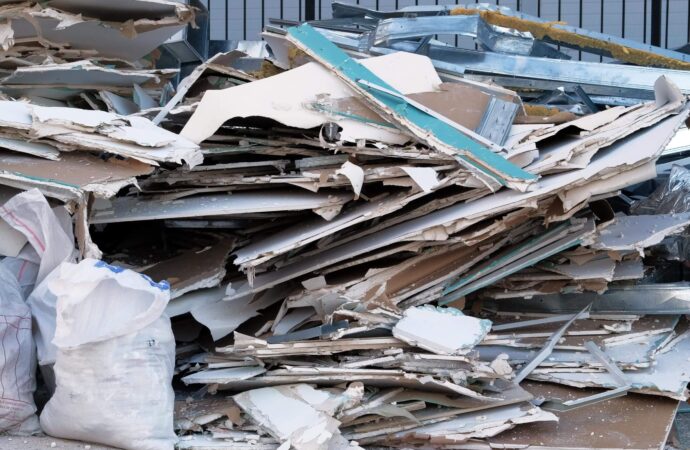 It can be difficult to find the right people to help you with your junk removal needs in Manalapan, especially when most companies are focused on serving Palm Beach or larger cities and more popular ones. Also, while most companies offer a pickup service, they will not do any heavy lifting or offer extra services for certain items. Palm Beach Junk Removal and Trash Haulers is different because we care about what junk you have at your home and how you want to dispose of or recycle it, and while helping you with the basic disposal, we work with all the processes:
Bring the truck and equipment.

Deal with the heavy lifting.

Load the truck.

Take the junk to transition and disposal stations and all recycling facilities.
We deal with all kinds of junk, from regular junk and garbage to items you don't need to see or place in your garbage bins to more specific junk and waste.
We'll do the heavy lifting for you so that you don't have to rent a container and load it yourself. However, this option is available depending on your needs and how long you need to dispose of all your waste or if you want the dumpster along due to the junk you're dealing with.
We will come to your home or business and assess the junk and give you an estimate based on the amount and how much work it will take to have it removed.
We offer both one-time and recurring services. What does this mean? If you have regular junk removal needs or if there are problems in your area, we can help you.
Except for hazardous waste, we are not restricted in what we can accept. We cannot take any other items or hazardous waste, but items and large pieces of junk are all welcome. You should only remember this: We only accept non-hazardous junk and waste. Please do not contact us if you need assistance with them.
Our team is not able to handle gas tanks, although we can help with junk removal from your BBQ grill. We can instead give you guidance on how to remove them and where to take the tank to professionals' disposal. We will take care of all other features and appliances.
We can remove appliances, electronics, junk, equipment, and other garbage or items. However, some clients may not be able or willing to allow us to visit their property to inspect the junk. To provide a quote and book your project, we will need photos and an estimate of the amount of junk if you don't want our team or cannot allow us to visit and see how much you have accumulated or are trying to get rid of.
We can also do same-day pickups. Call us to find out if we have a truck or team that will be able to come to your location in no time to pick up your junk and deal with the process in no time.
Here is a list of our services you can get at Palm Beach Junk Removal and Trash Haulers:
---
Palm Beach Junk Removal and Trash Haulers is the top company in West Palm Beach that offers the best residential and commercial junk removal services. Here's our additional services:
---