Best Trash, Waste, & Junk Removal Services in Wellington, FL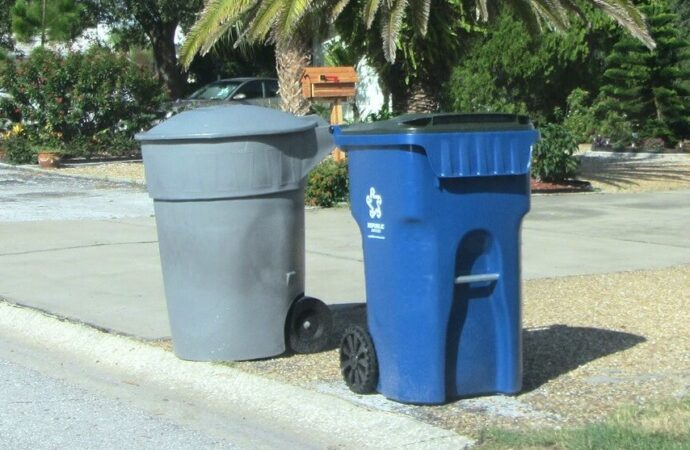 Finding junk removal services in Wellington, FL, can be hard, especially if you need help with more than just your regular rubbish and the garbage you leave in the corresponding garbage bins in front of your property or in the back alley. Local junk removal companies may not be able to pick up all the junk on your property or can only help you with specific tasks. Palm Beach Junk Removal and Trash Haulers is available to help with all of your trash removal or recycling needs in the city, so you can rest assured that garbage won't be an issue any longer.
We are always ready and willing to tackle the task of taking away all the junk that has accumulated on your property. No matter the type of property or where junk is kept, our team can help. We have enough space and equipment to do the heavy lifting and complete loading for you, so expect this to be part of the service regardless of the specific junk you want us to deal with for you.
Many of our clients call us to get rid of equipment, computers, electronics, and quite specific items that cannot be picked up by the local services due to how they should be dealt with and how the entire process takes more than just the regular disposal.
We can help you dispose of old furniture and exercise equipment, and all the previous items as we care about recycling and not only disposal. Our team will visit your place and perform heavy lifting to dispose of it as per our service.
We need to know what you are going through before we can offer our support or service. We encourage clients to speak to us and allow us to examine the junk and other things they are dealing with. We can help you decide on the right service for you or guide you through it if you aren't sure.
The estimate will be provided to you. If you have any questions, you can contact us immediately after the estimate, and rest assured that before and during it, you can also ask all the questions in your mind.
No matter what you do or how you contact us, you can rest assured that we will take care of you. We are always open to your suggestions and feedback, and we will always serve your best interests and won't force anyone into closing their business or having us in the properties and homes whenever we want. We are available to answer any questions you may have or provide assistance if needed and with this in mind, remember that you're the one who tells us when to get to your place and how you want us to help you.
To learn more about our services and how we can help you, please contact us. We have a complete list of 64 services that we provide in your area, along with descriptions on our website in case you're interested in the know right away.
We're here to help with any junk removal or with cleanups in your space.
Here is a list of our services you can get at Palm Beach Junk Removal and Trash Haulers:
---
Palm Beach Junk Removal and Trash Haulers is the top company in West Palm Beach that offers the best residential and commercial junk removal services. Here's our additional services:
---