Best Storage Unit Clean Outs & Services in Palm Beach, FL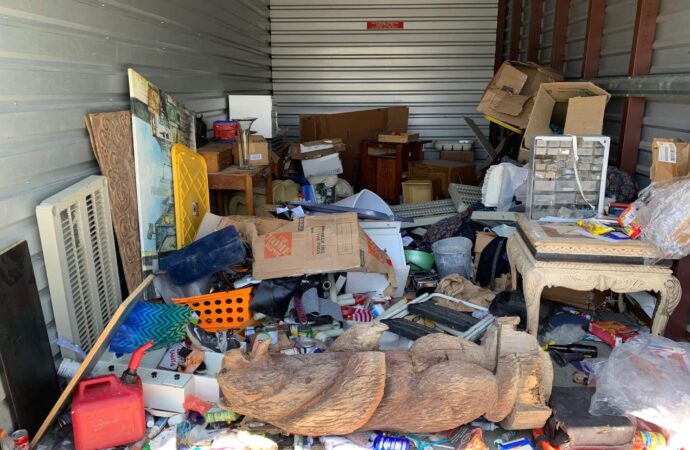 Removing all the junk and items from your storage unit can be quite difficult when things get out of control for a bit, and you don't know what to do to dispose of all the items and deal with the regular process. Fortunately, our team at Palm Beach Junk Removal and Trash Haulers can help you with the entire process and make sure you get all the support you need with storage unit clean outs so you can finally use the space for more of your actual valuable items or, if you need to move them to another location.
Storage units are quite popular when it comes to having some junk or items saved so they don't take up space in your home or residential property. However, this balance can easily break when you consider that you end up using the storage unit for more than just the actual items you should keep in the space.
We are not trying to judge or imply anything, but it is a fact that this ends up being more of a hassle in the long run, especially if you are someone who started using the unit for moving some items or just having your furniture and some extra valuable belongings in place while you were able to move them back to a new property or space. However, what if this never happened? Well, you will need to deal with the storage price if you don't own the unit, or you will have to worry about cleaning it out at some point if you cannot keep handling all the items you've been saving in the space.
Our goal in all this is to make sure you're relieved from the hassle and that you can have your unit cleaned out in no time without having to deal with the heavy lifting. Therefore, you don't need to come to us with a specific purpose for needing the service since we will only support you in the process so you can get it done without issues.
You can either need the clean out to have the storage unit for more items, maybe because you're renting it to someone else, because you're moving your items to another place, or maybe you are a business that actually rents and offers storage units to others. We will be there no matter the specific reason and make sure you get all the support needed to handle your projects.
How Does Our Team Supports Your Storage Unit Clean Out Needs?
The point of accessing this service from our team is making sure you get all the attention and help in moving the items and junk, disposing of them as needed and requested. Also ensuring you get the space all clean, which means we not only dispose or recycle the entire items we remove but also take care of the sweeping and wiping if needed.
Our team at Palm Beach Junk Removal and Trash Haulers will worry about how much you need us to support you with the process and be there for it no matter the amount of work and time it takes since the point is to provide you with a team and truck to store all the items and move them to a new location or take them to a transition center for proper disposal.
You can rest assured we will get there and handle the process without sweating and making sure you can just look and guide us in what you would like to keep or not and what we can dispose of. The items and elements that will go to recycling facilities will be handled by our team and sorted out right when we are loading the truck and keeping everything separated for better organization.
We want you to know that organizing the storage unit is also part of what we do during this service. Clean outs are often considered to be everything about removing all the junk and items you have stored, but we can also help you work with the sorting and organization of the space, so you get to maximize it and finally have all the space used properly for more items and elements.
Allow our team to guide you in this by requesting a free visit so we can see the amount of work we will be dealing with and provide team members, trucks, and dumpsters as needed so we can get the clean out done in no time and ensure you're satisfied with the result.
Here is a list of our services you can get at Palm Beach Junk Removal and Trash Haulers:
---
Palm Beach Junk Removal and Trash Haulers is the top company in West Palm Beach that offers the best residential and commercial junk removal services. Here's our additional services:
---