Best Yard Waste Junk Removal Services in Palm Beach, FL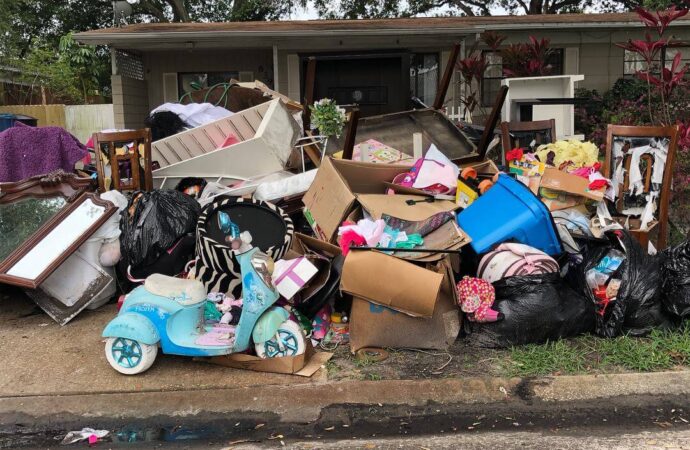 If you own a property with a yard, you should know by this point how easy it is for your yard to get neglected when you have so many other things to do in your home or when you have so much stuff and things to store away that, at some point, you even start using the outdoors for some of the items you can place them. If you want to get the most out of your yard, you will need to focus on cleaning it up as much as possible and for it, starting with yard waste junk removal is the best option.
Parties, barbecues, and other outdoor events can be held on your back porch or yard if you allow our team at Palm Beach Junk Removal and Trash Haulers to help you with the entire process since we will not only visit you to take care of the disposal but rather help you lift and move all the waste, so your yard is completely clean and ready for us. 
You can host your guests outside if the weather is good. Your yard is a great place to host family and friends, especially in the summer, and in a place like Florida, we're more than confident that you should be able to get the most out of it when there's no waste being an eyesore or taking up the space.
Yard waste can not only make your yard look bad but also hinder the rest of the property with the smell or the look it gives. However, you can't just dispose of it by removing everything and leaving it in your front yard for local services to pick up everything since this is not how the service itself works.
You'll need to decide which company is right for you once you have decided to outsource your yard waste removal and outdoor junk hauling and get rid of all the items and waste you have in your space.
What Is Yard Waste Junk Removal in Specific?
Many homeowners who own property have the time and effort to maintain their yards and landscaping. This includes maintenance, such as mowing lawns and trimming flowers and shrubs. Maybe you don't really own a house, but you still get to enjoy a yard due to the place where you live.
The easy part is dealing with the regular cleaning. The difficult one? Dealing with all the trimming and the waste that accumulates not only because of you but also the other elements involved in the junk accumulation in the property that comes from natural sources or situations. 
You can only do half of the job by raking up lawn trimmings and fall leaves. Most homeowners and house renters have their own organic waste recycling bins. These are often the green ones provided by their municipal waste management agency, but what happens when you want to clean the entire space of other types of junk that aren't exactly green, nor can they be picked by the local service?
We are here to help you and ensure you can get rid of every piece of junk in your yard.
We will work next to you and make sure all the junk, items, appliances, leaves, and any element that can be considered waste in your property and yard is removed so you can finally start enjoying this space.
Seasonal weather is the most important factor in determining the best time to clean up your yard. Yard cleanup is possible almost any time of the year if you live in Palm Beach or any other city in Florida, so there's no need to overthink this. Even when raining, you still have lots of days ahead to get the job done with our help.
Weather concerns can be reduced by hiring us as your professional junk hauling company as well to handle the job. You don't need to brave the elements or be stuck in the rain by allowing our team to pick up your yard waste.
You should also consider the kind of work that you do, which will generate yard waste. We will take care of the rest as our team will work around the waste you have and provide an estimate if you allow us to visit your property and yard once so we can see the amount of work involved and all the types of waste we need to dispose of for you.
Remember that our estimates are free, and we will make sure to recycle as much of the waste as possible.
Here is a list of our services you can get at Palm Beach Junk Removal and Trash Haulers:
---
Palm Beach Junk Removal and Trash Haulers is the top company in West Palm Beach that offers the best residential and commercial junk removal services. Here's our additional services:
---