Best Debris Removal Company & Services in West Palm Beach, FL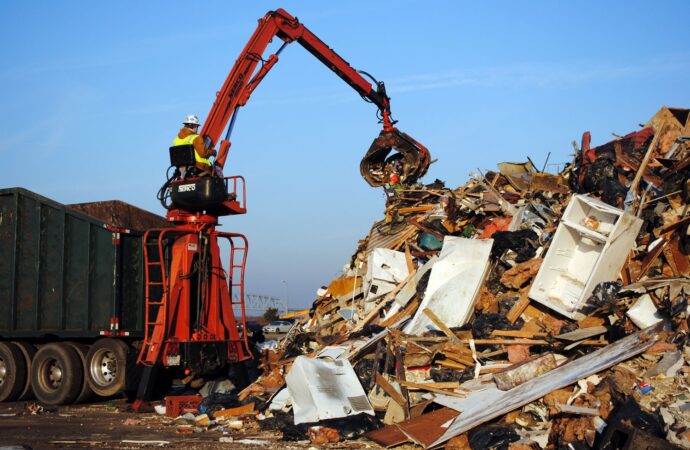 Looking for a service that can help you rid your home of the debris? If you're thinking this, then you're at the right place! We, at Palm Beach Junk Removal and Trash Haulers are here. You don't have to complicate things, the multiple trips to and from the local dump are a big hassle. Which is why we are here!
You can now dispose of several tons of garbage through our debris removal service by simply loading everything into the dumpster at once. All you need to do through this is call our company and let our professional team pick it up for you. Isn't this a simple and effective way to go about things? And that is what it is. We'd gladly introduce you to our debris removal service experts.
Palm Beach Junk Removal and Trash Haulers ‌are here for you
---
We take care of many kinds of debris removal. We can clean these for you when you suffer from building debris due to home renovation or remodeling. Cleaning up the waste from buildings is hard work. You need an equally tough debris hauling company to handle the waste from your worksite. Whether you are suffering from residential debris which is your general household waste, we are also experts in that. We offer low-cost dumpster rentals for all of your cleaning needs around the house. You might also find debris from a storm. This involves leaves, shingles, broken objects, and other debris blown around your house during a severe weather case.
After a violent storm, it is expected that there will be waste and other things which might have fallen. We can do that for you as well. We are going to remove everything you want to take away. It is hard work to transport the waste. Our service provides a simple means to clear up tons of debris at a time, for homeowners, contractors, and business owners. Our company is the largest such business in the region. We bid our services at very competitive prices. We can promise you the very best. Do you feel excited to be working with us? We're really excited to help you!
Here is a list of our services you can get at Palm Beach Junk Removal and Trash Haulers:
---
Palm Beach Junk Removal and Trash Haulers is the top company in West Palm Beach that offers the best residential and commercial junk removal services. Here's our additional services:
---