Best Yard Waste Removal Company in West Palm Beach, FL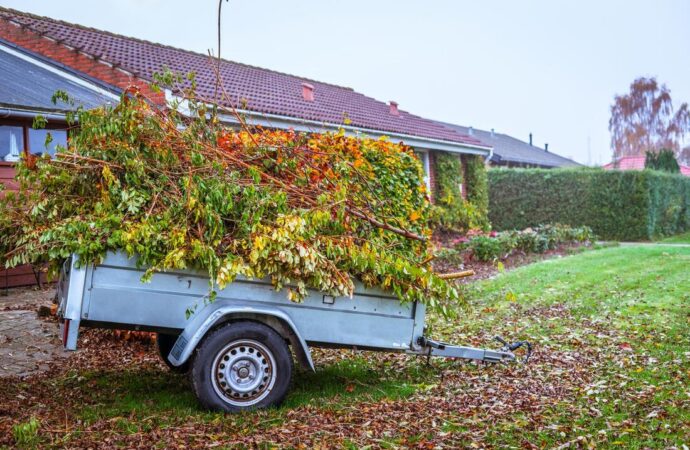 Want to see your yard as your spot for outdoor activities like barbeque parties? Why aren't you seeing that right now? It is true that as homeowners you have a lot on your plate. With everything else, you need to look after in your house, letting your yard areas go is easy. With Palm Beach Junk Removal and Trash Haulers we will encourage you to have a healthy and beautiful yard. As a spot for any outdoor activities, we will make it ready for you. Your yard is the perfect place to get your activities together.
It's nice to see people playing activity in the yard, rather than using the house when the weather permits. Your yard can be a great place to gather your family and friends, especially during the summer. Yard waste, though, can be a nuisance and a problem. Not only will it hurt your eyes, but it can also harm you and the people of your household. It's better to maintain a clean, protected yard. The good news is that you don't need to get rid of that yourself. Our business is here to help with yard waste removal.
Palm Beach Junk Removal and Trash Haulers ‌-‌ Cleaning up your yard
---
Most homeowners like you want to protect not only your yard's beauty but also the waste therein. There are a lot of businesses that provide the same service we have. The only difference in our company from theirs is that we are cheap with a high-quality service. We care about our customers and the environment. We want to clear the waste from your yard but be assured we will dispose of it properly and appropriately. If you ever think it is more difficult to call our team, then you are wrong! Call us to do the job. We are available seven days a week to serve you better for your yard waste removal needs.
Here is a list of our services you can get at Palm Beach Junk Removal and Trash Haulers:
---
Palm Beach Junk Removal and Trash Haulers is the top company in West Palm Beach that offers the best residential and commercial junk removal services. Here's our additional services:
---