Best Trash, Waste, & Junk Removal Services in Tequesta, FL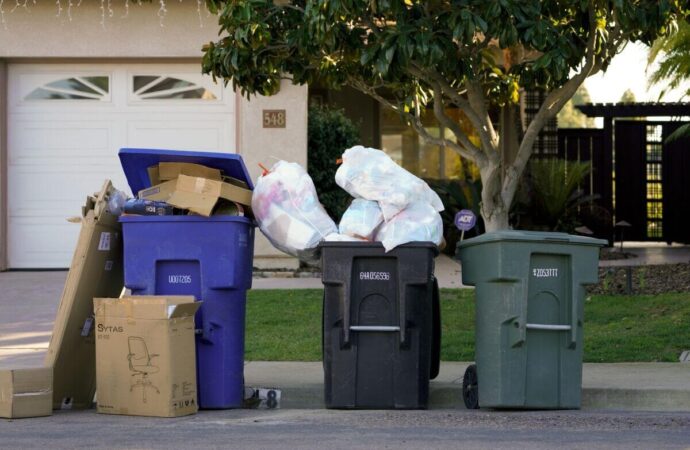 Most junk removal companies don't understand that offering this service is more than just being like a local company in terms of how they just pick up the garbage bins and empty them on the truck. Although this is part of the services, there's more to it, and they don't cover all your needs. This is about getting rid of junk from your Tequesta property, and for it, you usually need help with heavy lifting and the entire removal of what you consider junk in this case.
At Palm Beach Junk Removal and Trash Haulers, besides offering the usual service, we also do the heavy lifting so that you can be sure that your home or business is free of waste. We can load the truck and transport it to the proper facilities or transition points for disposal and recycling.
We are committed to providing the best possible service for Florida residents by offering all services, including junk removal and garbage disposal, as your regular and common solutions, but we will focus on providing more options depending on your needs and the type of junk you want us to deal with. We can remove all your junk and rubbish, as well as any equipment or special items that you aren't sure what to do with.
We are often called upon to take out exercise equipment or cubicles or maybe remove pool tables and even some debris. We offer more than 60 services to serve all residents and businesses. Please let us know your needs and what equipment you have or the type of junk you need us to deal with.
Recycling is Part of Our Goal with Junk Removal
Our company is eco-friendly, and we will be a great choice for you if you choose to work with us for any one-off or regular removals. Our company and our employees work hard to obtain the items you need to get rid of. We also inspect every item to determine if it is recyclable or not. To transport them to the right places, we ensure that we split up the junk and items and take them to the proper centers for disposal when needed.
The city's recycling facilities will take items like monitors and printers, or even your regular waste, for recycling. This helps to ensure that there is little pollution and that items are properly disposed of once all the materials and pieces can still be used and properly handled.
If you need same-day service, we will return your calls and emails in no time, or if you're looking for recurring junk removal pickups, make sure to let us know.
However, when it comes to services you need right away, it is possible that it could take us a while as our teams and units are busy with pre-scheduled appointments. We will do our best to meet your needs and accommodate the project based on our availability, so you aren't left alone with all the junk in your place.
Here is a list of our services you can get at Palm Beach Junk Removal and Trash Haulers:
---
Palm Beach Junk Removal and Trash Haulers is the top company in West Palm Beach that offers the best residential and commercial junk removal services. Here's our additional services:
---