Best Disaster Clean Outs & Services in Palm Beach, FL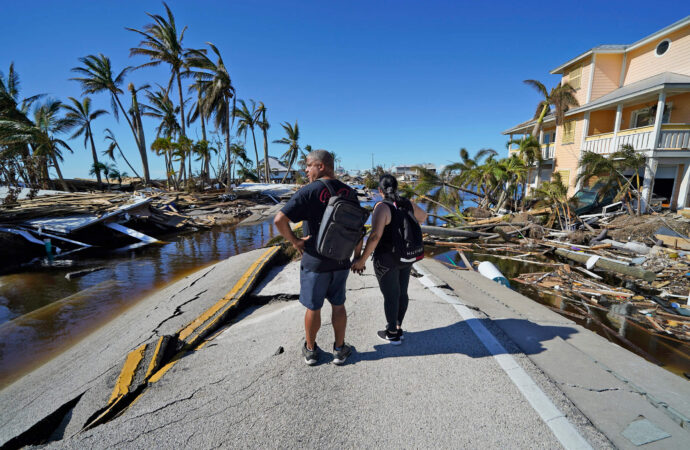 Disasters and how nature decides to destroy some of our properties or the place where we live is always difficult to solve as we need to not only invest in a repair, renovation, restoration, and construction project in most cases but also worry about the clean out and how the property and space should be shining bright to get the service running, or maybe just remove the junk and trash accumulated due to the disaster and ensure the space can be used again with some cleaning. Palm Beach Junk Removal and Trash Haulers is a top company in the state that offers you disaster clean outs, and you can bet that regardless of the disaster and the specific help you need with this, we will be there to take care of the entire process of removing the junk, items, trash, and more.
Allow our team to be the best option for your disaster needs, and rest assured that when you have our team working with and for you, you won't have to worry about how you will move all the junk, sort and organize the things left behind and that you want to conserve, and how you will need to dispose of or recycle the items you are removing, which is often a challenge unless you have proper transport for the waste and know where the best transition centers and recycling facilities are in all this.
Our goal in this process and service is to make sure we go to your place, assess the damage and how much work you need us to handle so we can provide you with an estimate that is completely free and you can feel confident that we won't force you to hire our service as this quote comes with zero-obligations. We just want to make sure you get a price that will be the final one except for going on with the job, and then you are not happy with the estimate given and hence, the price of the entire disaster clean out.
We will carefully look at your property, the space that was damaged due to the disaster, and moves everything to our truck or sort it out based on what you would like to keep, what we can recycle or not, and how you want us to dispose of some items no matter what.
Palm Beach Junk Removal and Trash Haulers will be there for every single one of your needs, so make sure to contact us for this disaster clean out and many other services.
How You Can Access the Best Service in Florida
With a single call, email, or using our contact form. It is quite easy to get in touch with us and schedule a visit with the team so you can have your free assessment and inspection along with the non-obligatory estimate we will provide right away.
When we give you the estimate, it will stipulate all the details about what we will do, how, the amount of junk and items you want us to deal with, and the extras of the service, so you understand where you are spending and investing with this service.
Now, we want you to keep in mind that disaster clean out often involves working with your regular debris and dirt, and not only the items and junk we are used to. This is why we will also need to see your space so we can determine the type of truck and equipment we will need for this.
If you're unable to give us access to your property or space right away and only want an average of how much the service will cost, provide us with as many details as possible to ensure we go over the specific junk and problems we will be facing for this clean out.
We will do our best to give you an accurate average and estimate, but the price can end up increasing due to how we're providing this quote without considering several parts of the disaster and damaged area that would influence the amount of work put into this.
Allow our team to bring more members as needed and work with you for this clean out, so you're happy and don't need to continuously struggle with the rest of your tasks and the whole cleaning after any type of disaster.
Contact us today via phone or email, and fill out our contact form if you have some extra time or need a specific request and appointment right away.
Here is a list of our services you can get at Palm Beach Junk Removal and Trash Haulers:
---
Palm Beach Junk Removal and Trash Haulers is the top company in West Palm Beach that offers the best residential and commercial junk removal services. Here's our additional services:
---