Best Public Storage Cleanouts & Disposal in West Palm Beach, FL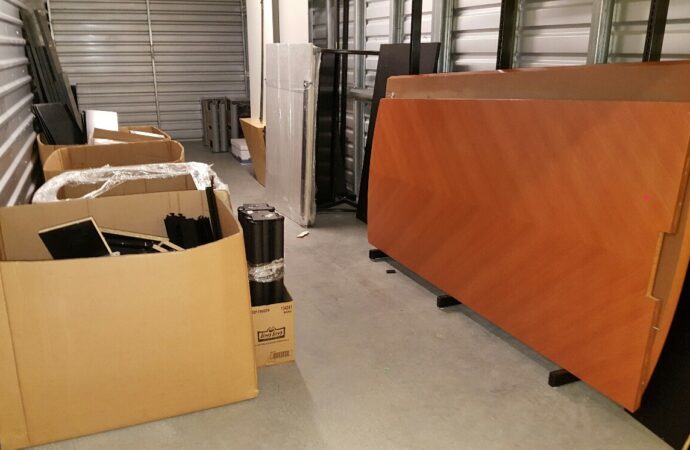 Storage facilities are like a pit for dirt, waste, and even chemical build-ups. For machines, tools, and machinery constantly coming in and out, the storage facilities can quickly become a dangerous place. With this in mind, Palm Beach Junk Removal and Trash Haulers offers our customers public storage cleanouts.  Providing a safe workplace for your employees and customers not only minimizes health risks but can also improve your productivity! Workers are more proud in a workplace of which they can be proud, and if you provide them with clean and safe facilities, consumers are more likely to use your services. After all, who wants their goods or personal items to be kept in a location that is dirty or potentially dangerous?
If you need to arrange cleaning and decontamination services for your storage facility, contact the sanitation specialists today! We have years of experience and state–of–the–art cleaning and decontamination equipment designed to safely and efficiently clean the facilities while reducing production delays. We are bringing cleaning efficiency up to the next level. Recognized as a leading cleaning company, we give free public storage cleanouts estimates to our customers and no obligation to inspect your warehouses. With a dedicated team of professionals from our business, you will find that our cleaning services quality will supersede any predetermined expectations you may have.
Palm Beach Junk Removal and Trash Haulers ‌-‌ ‌Public storage experts
---
Do not worry anymore, for we are here. We are open seven days a week to meet your needs to the fullest. We are located within the city enabling us to respond immediately to the needs of our customers. Former customers have positive feedback and ratings, which makes us industry leaders. Do not waste your time browsing the Internet, finding a business that can be of assistance. We are here! In your warehouse, we are going to be the solution to your problem. We're happy to always be at your side. Our dedicated team helps you solve your storage issues. Just tell us about this and we'll be there for you.
Here is a list of our services you can get at Palm Beach Junk Removal and Trash Haulers:
---
Palm Beach Junk Removal and Trash Haulers is the top company in West Palm Beach that offers the best residential and commercial junk removal services. Here's our additional services:
---