Best Fence Removal Services in Palm Beach, FL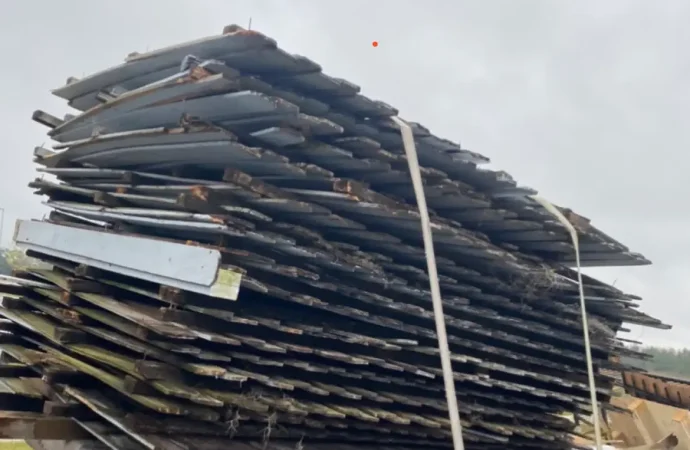 Fences are a good way to keep unwanted animals and trespassers from entering your property, but at some point, they either get too old or maybe you want a change or a different method to prevent trespassers from being an issue. Now to bring a new fence or work around your projects, you will first need to remove the fence you currently have and dispose of it properly by taking all the materials and parts to the best transition or recycling facilities in the city.
Palm Beach Junk Removal and Trash Haulers is a company in the area that can help you with fence removal and ensure you don't have to deal with this process on your own, which can prove to be more difficult than it seems. It is important to replace old, damaged, or rotting fences as soon as possible, and you want to take the materials and parts that still work and can be used to the recycling facilities to ensure you're not only helping the environment but also making materials cheaper in some industries.
We can handle any fence removal job, no matter how big or small it is, since we know that all fences vary in size, and the condition and location also influence how this job should be handled or not. We don't want you to struggle on your own or with professionals who are unable to use the right equipment and tools or don't have enough experience and knowledge to ensure you get the desired result.
Many companies in Palm Beach and throughout Florida won't care about taking the items and materials to the right disposal places either, so we want to make sure the eco-friendliness remains by helping you with your fence removal need and offering the services to thousands more.
Quick and Easy Fence Removal Service Near You
Do you need to get rid of an old wooden, chain link, or PVC fence? Is there a specific material used for your fence, or maybe you have more than one property and hence, more than one fence to remove? We can remove any old fence regardless of the material and even help with more than one at the same time since our team is full of capable members equipped with the best trucks, tools, and suits to keep them protected.
You can certainly take care of the old fence yourself, but why waste your time on this tedious task when you can have it done by us in no time? Also, you won't have to worry about how you can move all the waste and junk with the vehicle you probably don't have.
You can focus on other important tasks while we do the work and deal with the heavy lifting in most cases.
While you're relaxing, we will remove and haul away the old, decaying fence. We will do all the heavy lifting and ensure no harm comes your way while you deal with this feature.
Now, how do we make this possible? There are several ways to take down a fence, depending on the materials. They can be pulled out or cut from the base. Based on your needs, we can do either of them or find a more suitable solution if we're dealing with a specific issue.
Customers may ask us to remove the posts when they get a new one installed. We can do the same for your needs if you have similar requirements. This will leave you with holes to install your fence.
We can also cut the posts at the base if you have a tight budget. This is the best option if you can't spend much or if you're trying to stick to your budget, especially if you don't plan to put up a new fence.
The whole point of having our team and making sure we help you with everything is that fencing removal can take a lot of time and be labor-intensive. You will also need to haul it away for disposal and make sure the facilities are handling the process correctly.
We will come in to take out the old one and clean up all of our mess before hauling it away. You won't even have to lift one finger during the entire process.
Are you interested in our fence removal services? For a free quote, give us a shout, send us a text, or feel free to call us anytime. Our contact form is also available, where you can leave all the information we need to know.
Here is a list of our services you can get at Palm Beach Junk Removal and Trash Haulers:
---
Palm Beach Junk Removal and Trash Haulers is the top company in West Palm Beach that offers the best residential and commercial junk removal services. Here's our additional services:
---