Best Refrigerator Disposal & Recycling in West Palm Beach, FL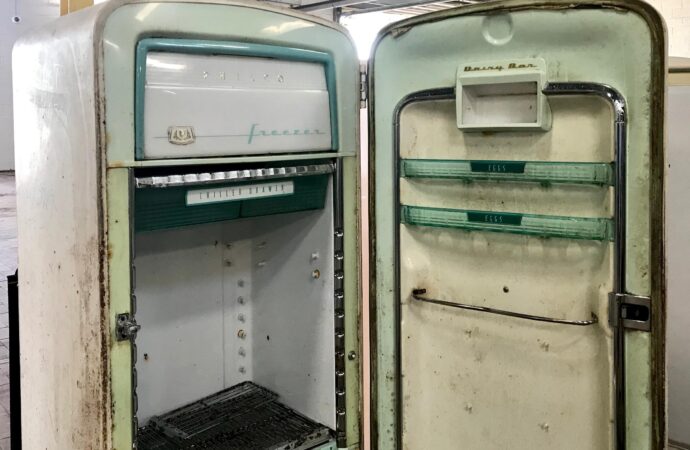 Amongst our services are refrigerator disposal & recycling, with the wide range of services offered by Palm Beach Junk Removal and Trash Haulers. Have you ever wondered how you will dispose of your old refrigerator if you have a plan to upgrade your old refrigerator to a new one? You need to think about that.
Upgrading your refrigerator to a new one with full temperature sensor features, water filtration system and energy saver technology is cool! But what is bigger than worrying about having your old refrigerator disposed of correctly and safely? Not only are the fridges one of the heaviest types of appliances, but they also need to be properly disposed of or they can spill harmful chemicals into the atmosphere.
Palm Beach Junk Removal and Trash Haulers ‌-‌ Here for you
---
If you are searching for a company near you that can dispose of and recycle your refrigerator, don't look any further because we are here. Our company is always ready to help. We can assure you that we will offer whatever you want, with our professional and dedicated team and related technologies. Since we are the top company, we always ensure that the quality of our service goes beyond your expectations. 
With our diligent and dependable workers, we are able to meet the needs of our customers. Over the years, most customers have trusted us because of the quality of service we offer them. We are able to offer our clients the solution to their problems across our wide range of services. For your dumpster and garbage, we specialize in any of the demolition criteria.
As an organization, our mission is to serve you, while protecting the environment, with utmost responsibility and enthusiasm. Take the chance today to work with us. We have our staff, planning, and resources to support you with any of your refrigerator disposal & recycling needs. We are located within the city and without any hassle, you can call on our squad. With dumpsters and junk, we want to solve all your problems. We are here ready to help because your problem is our solution.
Here is a list of our services you can get at Palm Beach Junk Removal and Trash Haulers:
---
Palm Beach Junk Removal and Trash Haulers is the top company in West Palm Beach that offers the best residential and commercial junk removal services. Here's our additional services:
---