Best Computer Junk Removal Services in Palm Beach, FL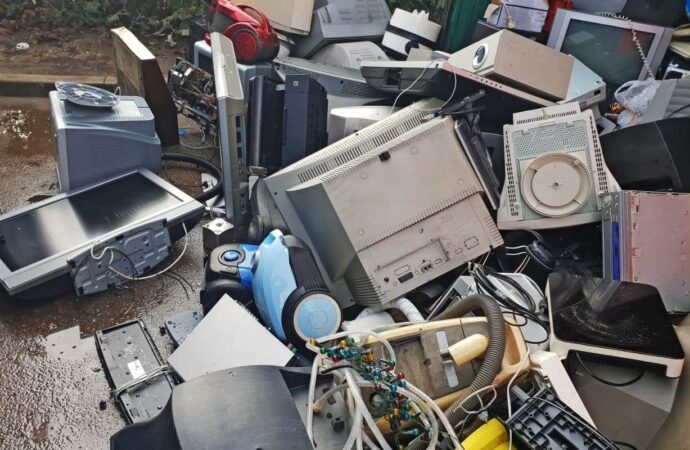 Recycling your old computers and working on getting rid of the ones you have been trying to repair or just stored away for no reason at all can help you have more space and finally dispose of all the junk that, in the end, doesn't bring any benefits your way. Palm Beach Junk Removal and Trash Haulers can help you with your computer junk removal needs and ensure you can finally work around new computers and ensure you don't have to pollute the environment by leaving the electronics up to the municipal or local services if they even decide to pick them up.
Many computers, monitors, or peripherals that are no longer in use can be found in offices and homes, and they are usually stored there or in a corner because most owners aren't sure about what to do with them. However, it is true this is better than just throwing them away without second thoughts because these items shouldn't be thrown away with the regular garbage.
They pile up and continue to accumulate whatsoever, so you may be a bit annoyed by how much they are taking from your space and property and this point. Suppose you need to deal with them and find a good way to dispose of the computers. In that case, our team is a better option for computer recycling, so each item is properly disposed of, while some materials and parts can be used for other purposes or even refurbished the computers depending on their condition due to the places and facilities where we will take them.
Computer recycling is good for the environment because computers that are no longer in use often find new lives for others or can be used to repair other computers. The plastic and metal parts are, at the very minimum, recycled to reduce the impact on landfills, and we will work with the best centers and facilities to make this happen without much struggle.
Our professional junk removal teams can help businesses dispose of old computers. As an eco-friendly option for recycling old computers, we offer e-waste to help you upgrade your hardware without harming or polluting the environment.
How Does Our Computer Junk Removal & Recycling Service Work in All This?
Computers that are broken or outdated do not have to be thrown away. There are many ways to recycle them as long as the proper inspection is done and they are split from the rest of the junk and garbage to be taken to the perfect facilities.
Some of the options we have in our company are focused on donations to those who need them and can use the remaining life they have or repurposing all the parts and materials that can be removed and recycled.
Computer disposal is similar to any other junk removal process. However, the device must be sorted and recycled. Computers in good condition can be donated to charities to benefit schools and the less fortunate. A broken computer might have parts that can be used to repair another one as well, and we will take care of all this, so the minimal piece is taken care of and used for good.
The processing plant separates computer parts into metals, plastics, and cables to recycle them. Many of these items are recyclable or can be melted, so we only work with the best facilities that can guarantee us the entire process will be done properly.
The best part is that you can recycle computers and help keep millions of pounds of toxic electronic waste out of landfills where they could cause harm to the soil or water supply, and we want to avoid this at all costs.
Even when some computers may be needed to be disposed of, we will take care of the process, so the pollution or contamination is reduced to almost 0%.
It must be done quickly to make computer recycling cost-effective and environmentally friendly. Professionals are needed to ensure that your computer data is safe, and this is what we are here for as well.
We Are the Top Company for Computer Junk Removal
Besides working with computers in specific, Palm Beach Junk Removal and Trash Haulers is the leading company in e-waste recycling and other recyclable materials. 
We consider ourselves and are pretty sure that our company is green since we focus on recycling as much as we can and even started our own recycling facilities in the state.
Feel free to contact us to request our services and finally deal with your old computers properly.
Here is a list of our services you can get at Palm Beach Junk Removal and Trash Haulers:
---
Palm Beach Junk Removal and Trash Haulers is the top company in West Palm Beach that offers the best residential and commercial junk removal services. Here's our additional services:
---