Best Junk Removal Services & Company in West Palm Beach, FL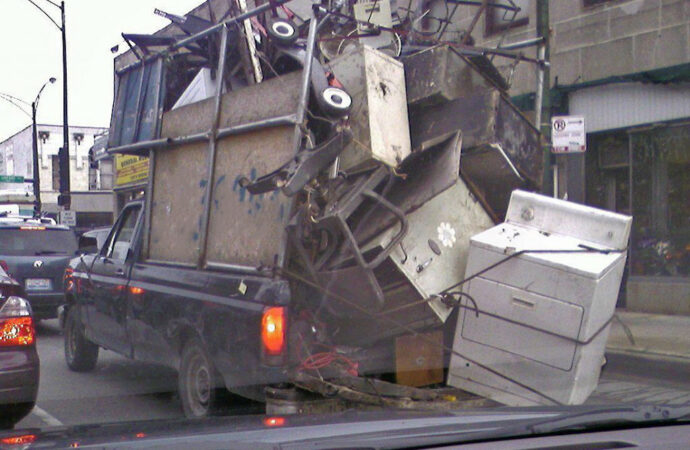 If you ever think it is easy to build up a junk collection over time? Don't worry! Many homeowners and property owners are facing this kind of problem. Our junk removal service can help remove any and all unwanted garbage from your home, ranging from unused furniture to construct debris leftover from a renovation project. We, Palm Beach Junk Removal and Trash Haulers provide an environmentally friendly and responsible way for you to get rid of your residential or commercial waste and junk in an affordable, easy and efficient service delivery.
Our company is here to provide our customers in your town and neighboring areas with junk removal service and collection. We also aim to be a company that looks after customer needs. We also want to be a convenient, reliable, and affordable option for you when you have anything that you need to dispose of but are not quite sure how, or are unable to do it on your own!  We have the equipment and experience to handle most problems, whether residential or commercial. If you don't have any idea what amount of trash you want to clear, we'll give you a free inspection.
Palm Beach Junk Removal and Trash Haulers ‌- Here for you
---
Our knowledgeable team is ready to resolve any problems faced by our customers. We're the leader in the market. Our years of experience and the number of satisfied customers we have is evidence enough. We want to give our clients a smooth and trouble-free experience whenever they need junk transport or trash removal support. Our team is always ready to take away anything you don't want!
To know more about the services we offer, you can contact us by calling us or visiting our office. We'll be happy to help our junk haulers arrange a suitable time and date to arrive and collect the items. Let us know if you have any concerns about our services and for further assistance.
Here is a list of our services you can get at Palm Beach Junk Removal and Trash Haulers:
---
Palm Beach Junk Removal and Trash Haulers is the top company in West Palm Beach that offers the best residential and commercial junk removal services. Here's our additional services:
---