Best Warehouse Cleanout Services in West Palm Beach, FL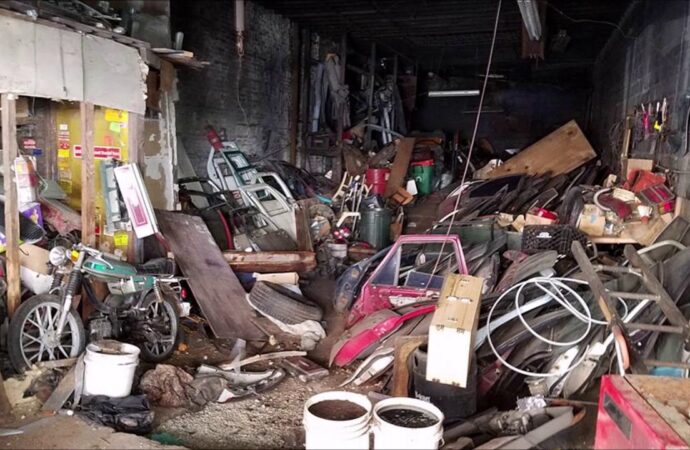 Your warehouse does a lot for you. As often as the experts say, it needs cleaning. In production and manufacturing, there are warehouses that have to comply with certain sanitation rules. Warehouses have to keep up the quality. This policy is critical and must be taken seriously whether it adheres to safety standards for the safety of workers or to safety standards for products or customers in production.
Palm Beach Junk Removal and Trash Haulers offers warehouse cleanout. If you're curious how much it will cost you to clean up your factory, we'll give you an estimate here. A warehouse cleanout service would cost from $2,500 to $3,500 a month for a 75k square foot location. The larger the store, the lower the cost for every square foot.
Palm Beach Junk Removal and Trash Haulers ‌-‌ ‌ Warehouse experts
---
The company has teams of dedicated professionals trained in different standards for the cleaning industry, ensuring that your warehouse in production or manufacturing meets and exceeds the cleaning standards that have been set. There is no need to worry about your plant, as everything in our hands can be cleaned. We are bringing cleaning efficiency up to a higher level. Recognized as a leading cleaning company, we give free estimates to our customers and no obligation to check your warehouses. With a dedicated team of professionals from our business, you will find that our cleaning services quality will supersede any predetermined expectations you may have.
No more concern, for we're here. We are open seven days a week to fulfill your needs to the fullest. We are located within the city enabling us to respond immediately to the needs of our customers. We have positive feedback and rating from our former customers, making us top in the industry. Do not waste your time browsing the internet, finding a helpful company. We are here! We're going to be the solution to your warehouse problem. We're glad to always be at your side.
Here is a list of our services you can get at Palm Beach Junk Removal and Trash Haulers:
---
Palm Beach Junk Removal and Trash Haulers is the top company in West Palm Beach that offers the best residential and commercial junk removal services. Here's our additional services:
---