Best Bulk Trash & Junk Removal Service in West Palm Beach, FL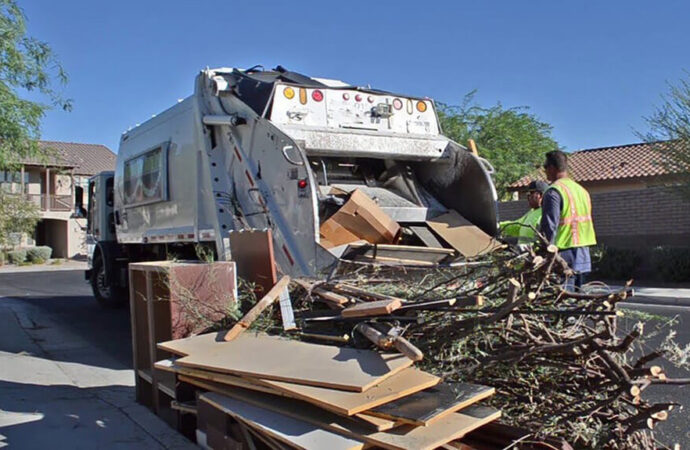 One advantage of having bulk trash removal is that you'll definitely feel the lost rubbish inside your property. We at Palm Beach Junk Removal and Trash Haulers can offer safe and thorough bulk trash hauling and removal services at your disposal!
Why Manage Your Trash?
Have you tried leaving trash or garbage on your property? If you did, I'm sure you noticed the foul smell it gives. Apart from that, it'll leave your house being home to a lot of pesky insects like mosquitoes, ants, and other animals you last want inside your home.
Our bulk trash hauling and removal services can provide a whole new level of waste management and disposal. We can service both commercial and residential clients, providing the same level of professionalism!
Why Choose Us?
---
Clients from all over the state of Florida choose us to dispose of and manage their waste because they know the quality of services we provide. Apart from that, they choose us because we definitely highlight the following factors:
People
We employ highly respectful, approachable, and trustworthy junk collectors and servicemen. We train and assess them on a regular basis to be at par with the company's standards in providing world-class quality services.
Services
The services we offer are vast that many people tend to choose us for whatever service they need. We perform basic bulk trash hauling and removal, roll-off dumpster rental services, junk and trash hauling, light property demolition, and many more!
Dedication
Our staff and employees are always ready to help you no matter what day you want! If you need an emergency bulk trash removal, we got it for you! We've dedicated our lives to fulfill your wishes of having a junk and a trash-free life!
Give us a call here in Palm Beach Junk Removal and Trash Haulers and we'll do the rest. Don't worry about the price because we can guarantee flexible, cheap, and affordable prices – we don't overcharge!
Here is a list of our services you can get at Palm Beach Junk Removal and Trash Haulers:
---
Palm Beach Junk Removal and Trash Haulers is the top company in West Palm Beach that offers the best residential and commercial junk removal services. Here's our additional services:
---