Best Trash, Waste, & Junk Removal Services in North Palm Beach, FL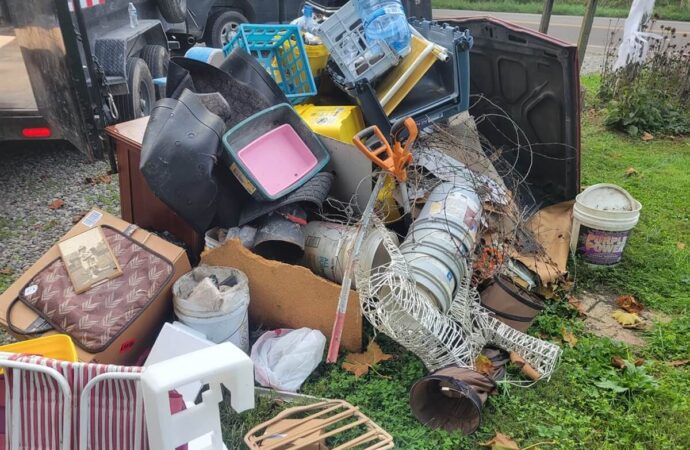 When you are looking for a new place to call home, one of the most important things to do is determine whether the junk removal company covers your needs and if they come to your property regularly or if you will need to deal with all your junk without any type of help, especially when you have extra items and specific materials to deal with. This has led to some problems in recent years, and many people in North Palm Beach struggle with junk removal more than they would want to.
Most companies are not able to collect some of your junk or trash, making it difficult to find a new service. Palm Beach Junk Removal and Trash Haulers, a top company in the city, can help you relax and take care of all your junk removal needs.
We assist all businesses, residents, and anyone who has junk problems to dispose of their items and garbage quickly, and we even help you with specific goals and needs like office clean out and even apartment cleanout or junk removal in several areas and regardless of the amount.
Our company is dedicated to serving your junk removal needs and focuses on recycling most of it when possible. We can take care of any recurring junk or one-off junk that you might have to handle during construction, home remodeling, and other projects.
It can be hard to find companies willing to remove the junk and take it away, plus making sure they handle the heaviest lifting and aren't just there to pick up the garbage bin. We are not one of the many, but we are one of the few exceptions instead.
We offer more than 60 services, including shed and fence removal, junk removal, and business junk removal, along with over ten different options for cleanups.
No matter what removal service you choose, we will help you with the heavy lifting so you don't have the hassle of moving every item from your front yard to your sidewalk or inside the property to a place where we can pick it up easily. We will instead bring the truck, the dumpster, equipment, and enough people to move all of your junk, furniture, and electronics. Then we'll load our truck and get rid of it.
We want you to be aware that we also focus on recycling. If you have junk or items that are in good condition, we will help you find the best places for them or to take them to recycling centers so they can inspect them and take the parts and pieces that work. Then, dispose of them properly and without polluting the environment.
When we come to your home, we will assess the junk and determine the amount we need to help with. We can then give you a free estimate and focus on what can be recycled and what needs to go to the disposal facility.
We will always be there to help you, whether it's junk you have collected over the years or junk that is natural based on how much you are disposing of every day.
Here is a list of our services you can get at Palm Beach Junk Removal and Trash Haulers:
---
Palm Beach Junk Removal and Trash Haulers is the top company in West Palm Beach that offers the best residential and commercial junk removal services. Here's our additional services:
---