Best Water Damage Cleanup Containers in West Palm Beach, FL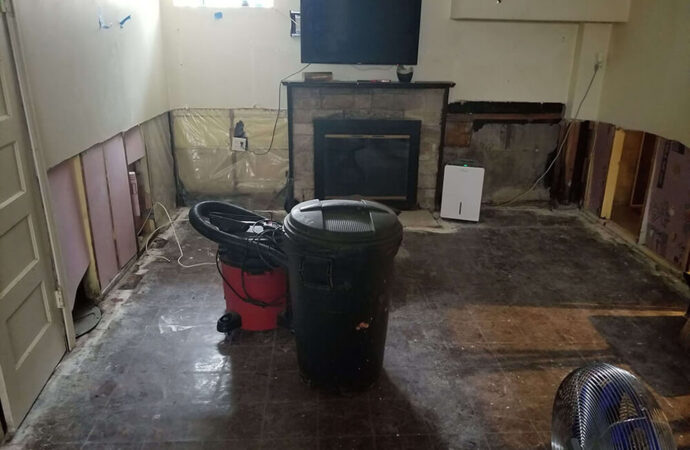 Water damage is a common phenomenon in the United States. The case is usually prevalent during times of storm. You can use water damage cleanup containers in both commercial and residential premises. The most important thing is to pick the right dumpster for your particular situation. It is not hard to make this decision as long as you do your homework well. Here are some tips on how to pick the right water damage cleanup containers.
Find the Right Water Damage Cleanup Containers for Your Needs
Some dumpster companies provide their services for a particular incidence while others offer them on an ongoing basis. Water damage takes place once in a while and hence you need to go for the first option. It means that you need a temporal rental agreement when dealing with water damage cleanup containers. Therefore, you have to make sure that your company offers these solutions.  The top brand for this exercise is Palm Beach Junk Removal and Trash Haulers. Make prior arrangements with the company so that they can deliver the equipment in good time.
Use a Reliable Brand
Some companies have a strict schedule when it comes to delivering water damage cleanup containers. Some of them stick on a certain day and time of the week. You may also come across a company that is consistently late in its deliveries.  The main reason for renting water damage cleanup containers is to make sure that you don't have a bunch of debris in your environment. However, some things can take place like traffic jams. Therefore, you need to understand why the company delayed and not judge them in a few instances
10 Yard Water Damage Cleanup Containers
This is the smallest that you can get on the market. It is good when you are doing smaller jobs. It will serve you appropriately when you are dealing with small water damage cleanup projects. If you think that it is too small for your needs, you need to move to the next dumpster. Water damage professionals can help you to determine whether you are on the right track. So many people use these dumpsters in their tasks.  
20 Yard Water Damage Cleanup Containers
These dumpsters are ideal for medium size water damage cleanup projects. It does not make sense to choose a smaller or larger dumpster if your needs are big. It is one of the widely used containers in the region. Palm Beach Junk Removal and Trash Haulers will advise you on the best way forward.
It is good to make sure you are choosing a perfect dumpster for the job. Make sure you confirm the kind of debris that the dumpster can accommodate. Because of the medium size of the container, it is suitable for so many types of projects including water damage. Make sure that the construction of the dumpster can accommodate the debris. You have to make sure that you are not violating the terms and conditions of the company.
30 Yard Water Damage Cleanup Containers
This is the second-largest dumpster in the market. You can use it for big projects that the previous two dumpsters cannot accommodate. However, if your needs are extremely big, you can go for the 40-yard water damage cleanup containers.
We have so many companies in the region that are using these units. Both business owners and homeowners can rent this equipment. The container can serve you well in several instances. Water damage cleanup is just one of them. You can also use it in large remodeling projects, landscaping, and post-construction cleanup among others. Like other uses, you have to make sure that the company accepts that type of debris that you use this unit to haul.
Here is a list of our services you can get at Palm Beach Junk Removal and Trash Haulers:
---
Palm Beach Junk Removal and Trash Haulers is the top company in West Palm Beach that offers the best residential and commercial junk removal services. Here's our additional services:
---