Best Construction Junk Removal Service in West Palm Beach, FL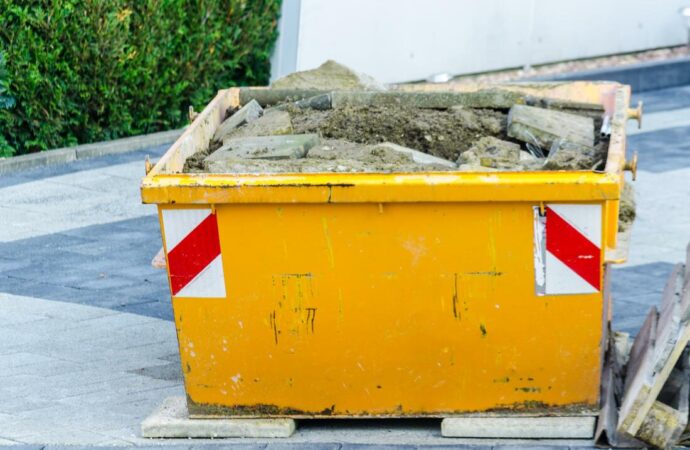 Many homeowners who have just finished building or renovating their properties are glad to see the building but not the waste. Why wouldn't you want the waste taken from the building site to be removed? We realize that everybody needs a proper construction junk removal company. Once the job is done, you'll need some help getting rid of the debris left. Concrete, wood, steel, tiling, and drywall are examples of waste and debris. These can be very difficult to carry off a construction site.
Palm Beach Junk Removal and Trash Haulers is therefore pleased to announce we have a specific range of services that can help you with your waste, junk, and dumpster problems. Let our professional staff clean up the construction site at home. During the build, our skilled and trained team will move materials and debris to keep the site clean or to arrive after the job is done. Don't let the debris on your property waste your time. We're committed to environmental protection, and we recycle as much construction content as we can.
Palm Beach Junk Removal and Trash Haulers – Junk removal when you need it
---
We then dispose of all building debris materials according to guidelines. We think about you and about the environment. We're going to be pleased to represent you and to add health and safety to your house. Let our experience handle those things about which you are uncertain. Contact us for more information, or visit our office. We want to make you our next happy client.
We are here, ready to support you and you don't need to think about the debris being cleaned up or disposed of after the project is complete. Whether you need our construction junk removal services many times during a construction project or only once after it's complete, our hauling experts can make sure the building debris is out of the way so you can get on with the job.
Here is a list of our services you can get at Palm Beach Junk Removal and Trash Haulers:
---
Palm Beach Junk Removal and Trash Haulers is the top company in West Palm Beach that offers the best residential and commercial junk removal services. Here's our additional services:
---