Best Trampoline Junk Removal Services in Palm Beach, FL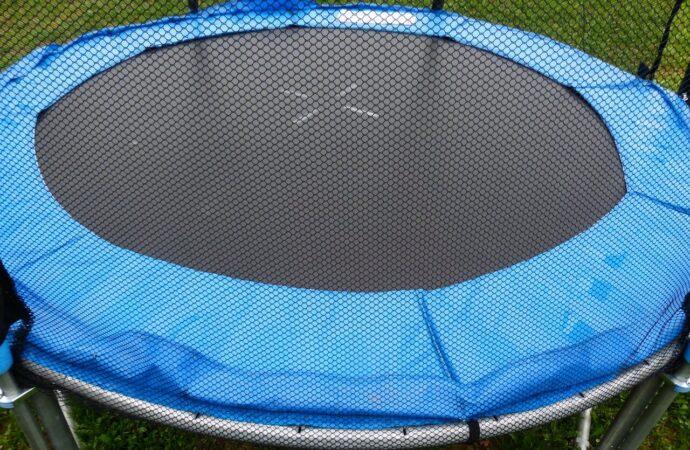 If you have had your trampoline for a while, we know you must have used it a lot and had fun with your family and friends. Otherwise, you would be getting rid of it or wasting your space all this time due to how little you used it. Whatever the reason is, the whole point of being here is simple: you need to remove it as soon as possible now but don't know how to handle this removal process. Palm Beach Junk Removal and Trash Haulers offers trampoline junk removal services for both homeowners and business owners who need to get rid of the old feature in their properties.
We want to make sure that regardless of the size of the trampoline, you get to remove it without major issues since we know how much work it can take to pull all the pieces and work in its uninstallation, which should be easy in most cases, but some trampolines are designed differently, meaning you don't usually get to go over the same process with all of them.
Unlike other junk removal companies in Palm Beach, we will do our best to be there for every step. This means that whenever you decide to go for this project and finally get rid of the trampoline you don't need anymore, you can expect us to handle the following:
We will get there and inspect the trampoline and the area.

Start uninstalling all the pieces or separate them to make sure we move them to the truck.

Our main goal is to load the truck properly, so you don't have to deal with heavy lifting either.

We will take care of moving all the pieces or the entire trampoline if it cannot be disarmed.

Our team will determine what's the best way to dispose of it: by taking it to a facility, recycling most of the pieces, or even donating it.
For the latter, we focus a lot on how much we can help with what other people consider junk. Therefore, if you don't want to sell it yet you would like other people to enjoy it since it is in good condition, we can work around it and find the best donation places for you and take the trampoline there for reuse. We can also take it to recycling facilities where most, if not all, the pieces and materials of the trampoline will be recycled and disposed of later if they are unable to work with the remaining ones.
We really care about keeping the process eco-friendly, so allow us to bring several solutions for you and your family.
How Much Does Trampoline Junk Removal Cost?
The price varies based on the size of the trampoline, how much work and time it takes to remove it, and if we need to provide support for some extra work and process in this removal request.
However, removing a trampoline isn't really expensive. It is, in fact, one of the most affordable services in our company, and the only reason for it to be "costly" will be due to the number of trampolines you need to remove.
For example, you may need to remove all the old trampolines in a property you just acquired, or maybe you have a commercial property with them installed. There are many situations we can come up with, and all of them end up having the same problem: you need to get rid of several trampolines.
This is when we come and play our role perfectly since we don't have limitations or a maximum when it comes to the number of trampolines we can dispose of or recycle for you. As long as you contact us, let us know the magnitude of the project and need, and allow us to assess the space and items to give you an estimate, you should be able to get our team's help without issues.
One of the things we would like you to consider and remember is that these large projects should be handled by booking us. Otherwise, it will be quite hard to have several members of our team and trucks on your property removing all your trampolines, especially if you want to get rid of them in a day.
You can always hire or request same-day services, but our ability to accommodate your needs and request will be more limited due to the number of clients that have booked us for future services.
Allow us to help you, and still, feel free to contact our team at Palm Beach Junk Removal and Trash Haulers inquiring about how we can help you with this process.
Here is a list of our services you can get at Palm Beach Junk Removal and Trash Haulers:
---
Palm Beach Junk Removal and Trash Haulers is the top company in West Palm Beach that offers the best residential and commercial junk removal services. Here's our additional services:
---