Best Residential Dumpster Rental Companies in West Palm Beach, FL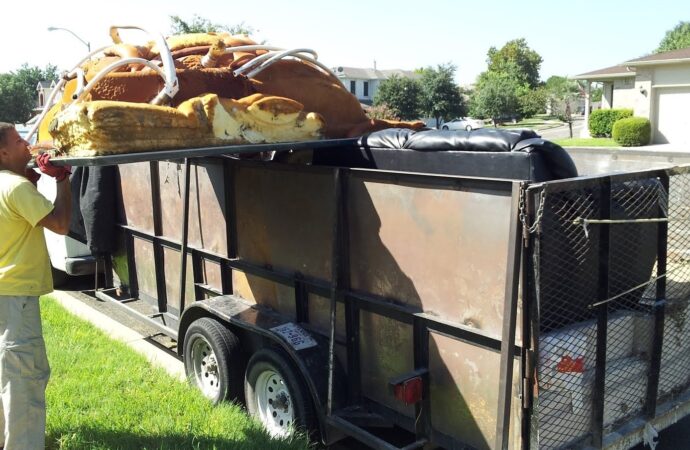 We realize, as a homeowner, that you care about your home. You just want it to be your place of comfort and you're happy to keep it as a safe and clean place to be in. We understand. We all understand. Thus, we are one of the best Residential dumpster rental companies – Palm Beach Junk Removal and Trash Haulers, always ready to expand our services for our customers' convenience.
If you're planning to clean a lot of things out of your house or you're going to be cleaning up after a building project, then you may want to consider calling us and finding help with renting a dumpster. This will allow you to dispose of a lot of items at once by renting a dumpster making it easier than transporting separate items at a time. If you want to decide the size of the dumpster you need, you can contact our team and we'll give you a free estimate and inspection.
Homeowners sometimes fail to determine the proper size of the dumpster required by their junk. Call the experts for support on what is relevant. Our company also wants to learn what kind of products you are going to be disposing of.
Palm Beach Junk Removal and Trash Haulers – Call on us at any time
---
We understand you want to get rid of some clutter which will make your home healthier and cleaner. We understand your needs because we have spent quite a while in the industry. We have encountered various forms of dumpsters and junk issues, so we can handle your concerns easily. We are on top of the market as we offer very affordable quality services. Our past clients give us positive ratings and feedback. Those are examples of why we're known to be the best in town.
We are in town and you can call us whenever you want. We are always able to assist you and give you solutions. Hurry, and call the best Residential dumpster rental companies around that take care of you and the world. We want to protect the world while we help you address your problems with a dumpster.
Here is a list of our services you can get at Palm Beach Junk Removal and Trash Haulers:
---
Palm Beach Junk Removal and Trash Haulers is the top company in West Palm Beach that offers the best residential and commercial junk removal services. Here's our additional services:
---