Best Commercial Dumpster Rental Services in West Palm Beach, FL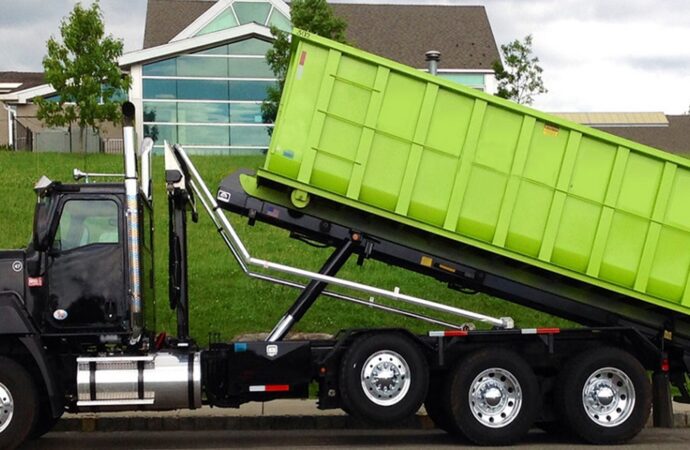 Palm Beach Junk Removal and Trash Haulers has made and will make commercial waste disposal efficient and easy, as a company that offers high-quality and reliable services. Our company aims to serve our customers with utmost responsibility at an affordable price by ensuring the environment is conserved and covered. Whether you need a 20-yard dumpster or a larger one, we expand our services to the business sector, so call us today for a commercial dumpster rental that is effective and easy to use.
How are you going to use that dumpster? We'll give you an idea of this here.
If you need a dumpster for your small office, we recommend 2 yards but if you have a medium-size office with 100 workers, you need a 4-yard dumpster. These are estimates only, we would like to have an analysis of the exact yard.

A restaurant requires at least 2 yards of dumpster, but if your restaurant is small you will need a 4-yard dumpster and large restaurants will need a 6-yard dumpster.
If you own a hotel you can call us for a free estimate but you can use this guide if you don't have enough time. A medium-sized hotel in resorts and spas requires 4 yards, larger 6-yard ones for hotels, and maybe even an 8-yard dumpster.

Stores created a number of boxes that cause piling up. We'll figure it out by bringing a waste management team together. Boutique shops require 2 yards, department stores need 4 yards, and maybe even a dumpster of 6 yards.

If you own an apartment, then we're going to sell a dumpster that fits your needs. You'll be using our rental dumpster to handle a multi-unit house, from dorms to condos. If you own at least eight houses, medium-sized complexes require 6 yards and large apartments need 8 yards.
Use the above details as your guide to finding the correct dumpster. But please don't forget to contact us, and use our services when needed for commercial dumpster rental.
Here is a list of our services you can get at Palm Beach Junk Removal and Trash Haulers:
---
Palm Beach Junk Removal and Trash Haulers is the top company in West Palm Beach that offers the best residential and commercial junk removal services. Here's our additional services:
---