Best Residential Dumpster Rental Services in West Palm Beach, FL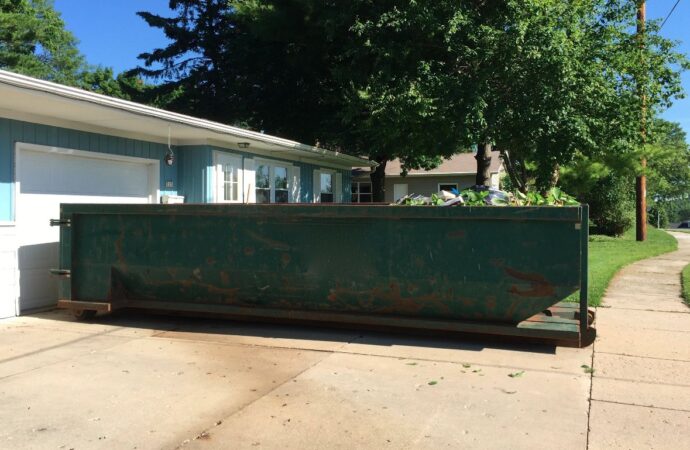 There is a misunderstanding that renting a dumpster is only for commercial or business use. That is the wrong way to look at it. Households are the principal sources of waste. And everyone needs a dumpster. Yet many feel that renting a dumpster for their home or land was for professionals only. That too is a myth. You needn't be an expert on residential dumpster rental. You can use it for renovations, or for any home projects if you need to. Renting a dumpster will offer you many advantages because it will provide a safer, cleaner environment and atmosphere.
A dumpster is absolutely necessary if you are a homeowner doing a do-it-yourself project or hiring a contractor. Our service, at Palm Beach Junk Removal and Trash Haulers will clean you from light and minor to medium and heavy waste needs. We've spent quite a while at this business. We know what our customers need, and what it takes. We can also help remove your garbage because we have a professional team that can handle those activities.
Palm Beach Junk Removal and Trash Haulers ‌-‌ ‌Residential dumpsters when you need them
---
We are with you. Renting a dumpster in your driveway gives you the solution to your problems. When you work with us, you will be spending less energy, fewer resources, and less money on maintenance. Our company covers a range of garbage removal, ranging from household clutter to home remodeling items so you can easily and comfortably clear the mess away from the home.
Don't waste any time trying to figure out what the solution is. We are going to deliver that to you. Our flexible leasing terms allow you to use them until the work is complete. At a very affordable price, you'll get the satisfaction you want. Hurry, and use our services. We can be your partner at a budget-friendly price, bringing comfort to your home. Call on the best residential dumpster rental support providers!
Here is a list of our services you can get at Palm Beach Junk Removal and Trash Haulers:
---
Palm Beach Junk Removal and Trash Haulers is the top company in West Palm Beach that offers the best residential and commercial junk removal services. Here's our additional services:
---