Best Residential Junk Removal Services in Palm Beach, FL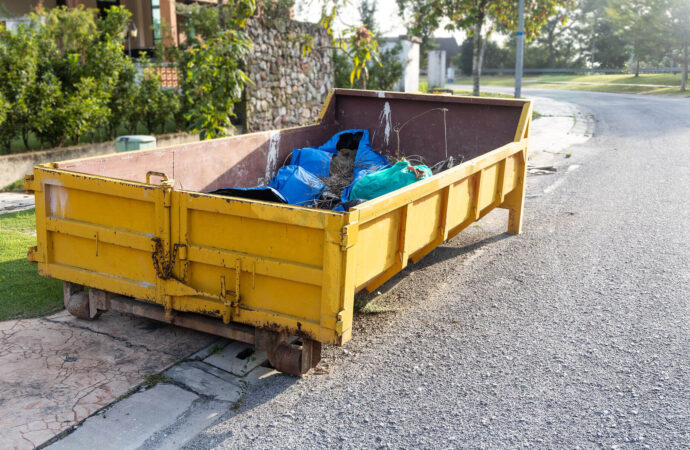 Getting stuck with unwanted junk and items that you don't know where to store or don't want to see in your home anymore is quite common. In fact, more than what people would like it to be. Palm Beach Junk Removal and Trash Haulers is here to make sure you can dispose of all the junk and get rid of the items that are taking up precious space. We offer residential junk removal to the entire city and nearby areas so you can take care of the garbage and clutter from your place.
We keep it simple: you call us or email our team when booking or filling out our contact form, and we will be there as needed and requested.
We know you want to find a simple solution because, as it is, junk removal can be a hassle with all the garbage and items you need to throw or don't even want to move. Well, our team will be there to support this as we are not waiting for you to move every outside so we can pick it up. Instead, we will handle the heavy lifting and guarantee you don't have to suffer all the processes.
Our team only has a very few limitations when helping with your residential junk removal:
Make sure the items and waste you need us to get rid of or recycle are non-hazardous since we do not work with any hazards, as this not only requires an extra license but also isn't part of our job. However, any other element and waste that can be lifted or handled by our experts will not be an issue.

We will need to assess your space and see the number of things or amount of junk you need to get rid of. This will allow us to give you an estimate that is completely free, and you don't need to feel obligated to hire our services after we have delivered them.
We Do More than Just Pick Up the Trash
As mentioned earlier, we are not here to just look at you dealing with all the heavy lifting or moving the items and junk you need us to dispose of for you. We will be there to support you and make sure our team members can handle moving each piece and amount of trash to the truck or dumpster.
Additionally, you can contact us for your general residential needs, but we can offer home cleanouts and ensure you get all garbage removed from your household trash, yard, and any space that is starting to either give bad odors or maybe you want to finally move on from what has been an eyesore all this time.
There is a lot to cover for residential junk removal, and we're here to deal with the project. This includes helping you with appliance removal, mattresses, and even box springs removal.
Any electronics, televisions, furniture, and more items or waste you have can be lifted and disposed of by our team. Keep in mind that most of the items and junk that can be saved or recycled will either be donated or taken to the respective facilities so they can get a hold of the useful parts and dispose of the rest accordingly and without harming or polluting the planet.
This is one of the things we're proud of the most: how we focus on making this service and the support and attention we deliver eco-friendly.
How to Access Our Service
You only need to call our team or contact us using our contact form or email. We will have our team answer all your questions and schedule an appointment based on when you need the service.
If you are contacting us via email or after filling out our contact form, rest assured we will call you in minutes and set the appointment. Most of the time, we know homeowners need our services in a matter of hours or the same day, so we do our best to be available and send our team to deliver all the support you need.
However, some appointments should be made at least a day prior to the project or removal. For instance, large amounts of junk and items cannot be handled in a day, and we will need to take all the necessary equipment to help you. We will love to help you in the best way possible if you give us a heads-up. Regardless, we are always here and will do our best to accommodate your needs.
Once you have the appointment all set, we will arrive at the designated time and start removing everything for you. Once we have placed all the junk and items in our truck and dumpsters, we will sweep up the space and make sure it is clean before leaving.
Contact Palm Beach Junk Removal and Trash Haulers today and get your home all cleaned up!
Here is a list of our services you can get at Palm Beach Junk Removal and Trash Haulers:
---
Palm Beach Junk Removal and Trash Haulers is the top company in West Palm Beach that offers the best residential and commercial junk removal services. Here's our additional services:
---