Best Rug Junk Removal Services in Palm Beach, FL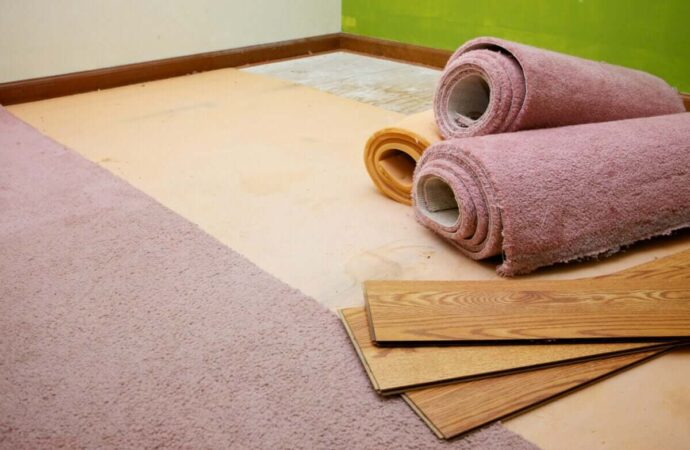 Palm Beach Junk Removal and Trash Haulers is here to get rid of the debris left behind by your carpet once you decide it is time to remove it and find a new one, or maybe go for new flooring that you and your family get to enjoy more. Our team offers rug junk removal services, and we will make sure you don't have to see that old rug ever again while we make sure it goes to the right facilities for disposal or even recycling when it is possible.
If you have had your rug removed already, that's perfect! However, if you are a business owner or homeowner struggling with the process of pulling up the carpet, we can help you get this done and minimize the damage to your surface.
Unlike other junk removal companies in the city, we want to offer our support as much as we can, which is why we have focused on helping you since the very beginning and taking care of the rug without you having to deal with the hard work and moving the entire item or its several parts one after another.
Rug removal can be more laborious than most people think, which is why we always encourage you to let us know if this has been a challenge for you so far or if you'd just like to have our team members, who are more than experienced in removing rugs, help you and dispose of it later without major difficulties.
We are ready to serve you in the best way possible, and all it takes to have us provide you with assistance is a call or email.
We Either Dispose of It or Recycle It
Carpets and rugs can be recycled based on their material and if someone else wishes to take them due to their good condition. It is a win-win situation when you get to dispose of it by someone else gets to enjoy it from now on.
In the case of recycling, we always make sure to take the rug to recycling facilities when we know the material and condition of the rug are perfect for the process. Sometimes, our partners will make sure to check it and take it based on how much they can recycle from it.
If it is impossible to do so, or maybe there's more to dispose of than recycle, we will use the perfect tools and place to get rid of it without harming the environment. In our company, we take quite seriously the task and goal of keeping everything eco-friendly, so don't expect us to throw the rugs in a single place and wait for their decomposition.
We carefully select the right places; make sure the ones we dispose of are properly removed and all stored. We want to make sure you don't struggle in this process, so rest assured you won't have to lift a finger beside the one you used to call us.
When Can Our Team Go and Help You?
Usually, it is a good idea to make an appointment so we can assign one of our trucks and teams to your removal, and they will be there at the right time while notifying you 15 minutes prior to their arrival.
However, we understand emergencies take place, and when your basement is flooding or molding, or you notice serious damage due to unexpected events, or because it was not known to you so far, we can do our best to accommodate your needs.
We will make sure to handle the special circumstances, and once you contact us, we will mobilize our team so they can get there and deal with the problem. If you wish for it, we can provide the estimate first before we start working—in fact, this is the right way to do it.
If you're scheduling a visit with us, you will have our team assess the space and rug you have so we can provide a free quote without any kind of obligation. You can decide whether you want to hire us or not later and not right away.
Feel free to contact us and ask all your questions. We have very good policies and offers for our clients, which makes us a company that cares about you and your rug or any other type of junk and waste you need to remove.
To learn more about our services at Palm Beach Junk Removal and Trash Haulers, you can have a look at our website or ask our team directly once you reach out.
Here is a list of our services you can get at Palm Beach Junk Removal and Trash Haulers:
---
Palm Beach Junk Removal and Trash Haulers is the top company in West Palm Beach that offers the best residential and commercial junk removal services. Here's our additional services:
---