Best Dumpster Rental Containers (40 Yards) in West Palm Beach, FL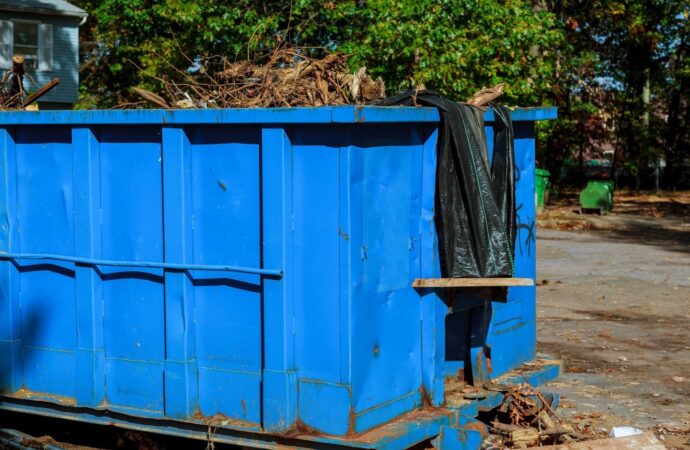 Do you have a huge renovation or remodeling of your homecoming up? Are you going to create a lot of waste and debris? Drywall, wood, paint, furniture, appliances, mattresses, lots of trash, and more. You are at the right place at Palm Beach Junk Removal and Trash Haulers. We've got the solution in our pockets for those waste and debris!
A 40 Yard dumpster is the largest size for most dumpster service providers. This can refer to a wide range of large-scale professions and activities. A 40-yard roll-off dumpster is a simple waste management choice for both contractors and property owners, whether you are planning a construction project or a major home remodeling.
Palm Beach Junk Removal and Trash Haulers ‌-‌ ‌Call us today
---
There are 40 cubic yards of space for the 40-yard dumpster. It ensures that it can handle large waste volumes equal to 5 to 6 tonnes. The weight of the container can vary with respect to the materials or debris you put in.
 If you don't understand all of this, you should contact our professional team for Dumpster rental 40 yards. They will give you ideas or suggestions to get a better understanding. The 40-yard container fits into any project type. It is 22 meters long, 7.5 meters wide, and 8 meters high. The price of a 20 Yard container ranges between $431 and $766.
What are you waiting for? All you need to do is contact our team, and be happy to help like no other. We are on top in the industry for Dumpster rental 40 yards, so we can guarantee you high-quality service at a budget-friendly price. We are open to your needs. Our services are provided with no hidden charges. We owe you satisfaction while upholding our corporate ethos of defending and saving the world. We are standing behind you. Never waste time on this anymore. We provide our services and are one of the top operating companies in the city.
Here is a list of our services you can get at Palm Beach Junk Removal and Trash Haulers:
---
Palm Beach Junk Removal and Trash Haulers is the top company in West Palm Beach that offers the best residential and commercial junk removal services. Here's our additional services:
---