What We Do: Estimation, Book Appointment, & Haul Junk Away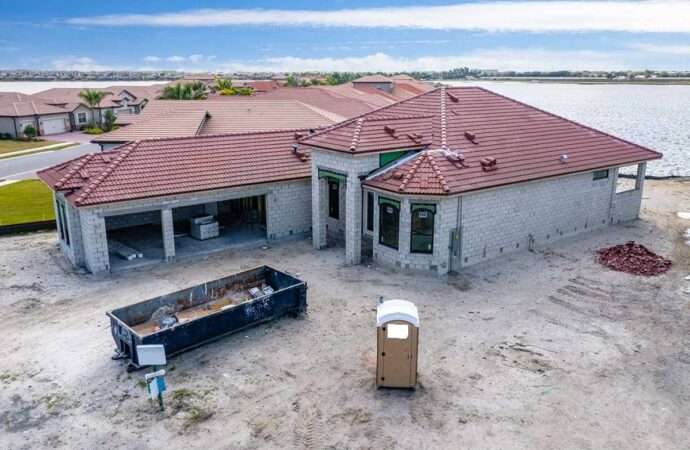 If you need professionals to remove your junk and deal with unwanted items that you are unable to move or don't know how to dispose of, Palm Beach Junk Removal and Trash Haulers is here to help you and provide all the equipment and support you need to get rid of the undesired elements that are plaguing your home or property. We are professionals located in Palm Beach, but we serve all surrounding areas to make sure all homeowners and commercial property owners have access to all the solutions to declutter their properties, get rid of debris, deal with electronic junk removal, and more.
Although junk is a common issue and there is nothing strange about dealing with it no matter the shape or form, it tends to be a hassle due to the lack of space to store it away, or most people don't know how to dispose of it properly and take the items that can be recycled to the right facilities so most of the material can be reused and reassigned.
We will take care of all the heavy lifting and make sure your space is all cleaned and cleared, so you don't have to worry about going over the area again or having to perform removal twice or more. If we get to your property and help you with any type of junk removal—for instance, commercial junk removal or maybe electronic removal—our team will work hard to have everything neat and perfect.
We take great pride in offering the best services and support since we know that most companies only worry about getting there, picking up everything, and leaving without thinking too much about how you need to handle the process or not. You're our first and last priority, so rest assured we will answer all your questions, support you in removing certain items, lifting some others, and bringing all the required equipment and tools to get rid of unwanted trash, garbage, junk, and more.
How We Deliver Our Services
Depending on the service you need or the specific type of junk and project you need help with, we will assign trucks, team members, and more resources accordingly. You can easily call us or get in touch with our team via email or when visiting us so you can make an appointment or have our team help you the same day.
We are proud of being eco-friendly, focusing on the client, and making sure you get the solution right away. Therefore, whenever you contact us, rest assured we will be there and take care of all the items you want to haul away: mattresses, couches, televisions, appliances, scrap metal, tires, and more.
General junk and rubbish will be handled, and you can always rent a dumpster for your project if what you need is a place where you can just keep throwing stuff and store all of them away so we can pick them all at once and take the proper steps for disposal and recycling.
We do a lot more than handling the regular trash, so make sure to have a look at our list of 64 services available for you, including the following:
BBQ Grill Junk Removal.

Carpet Junk Removal.

Rug Junk Removal.

Office Furniture Removal.

Dirt Removal.
And much more is waiting for you regardless of the property, land, or place where you need our team from Palm Beach Junk Removal and Trash Haulers.
Here is a list of our services you can get at Palm Beach Junk Removal and Trash Haulers:
---
Palm Beach Junk Removal and Trash Haulers is the top company in West Palm Beach that offers the best residential and commercial junk removal services. Here's our additional services:
---