Best Trash, Waste, & Junk Removal Services in Briny Breezes, FL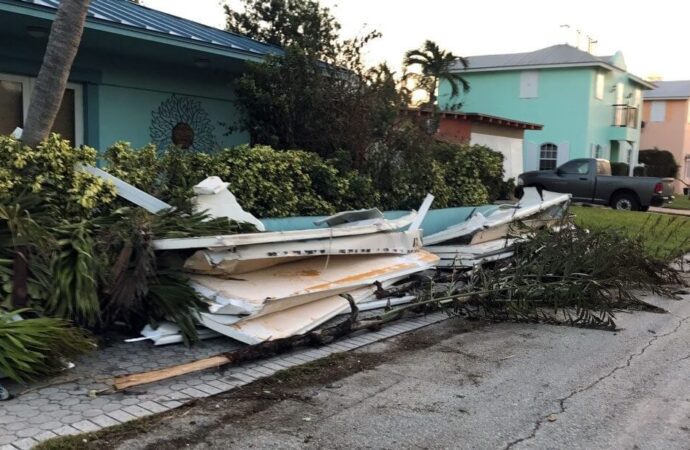 Are you trying to get rid of old equipment? Maybe what you need is to deal with your general rubbish or dispose of all the debris that your new construction and remodeling project left behind. Palm Beach Junk Removal and Trash Haulers is a top company in Florida serving Briny Breezes and over 30 more locations, so you can relax and leave the entire junk removal process to our professionals while you avoid doing the heavy lifting.
Dealing with regular garbage and junk is already a hassle. After all, it isn't unknown to people that local services don't usually pick up everything you want and need to throw away. We're not talking about hazardous items and junk but rather more than your regular waste, such as:
Furniture.

Electronics.

Debris.

Tires.

Televisions.

And more.
Most of the time, local junk services can only handle the regular food waste and simple stuff when you leave them in the garbage bin, but they are unable to offer full service when it comes to getting rid of all the items that aren't necessarily left in a hauling station but rather taken to recycling facilities so they can be reused, refurbished when possible, and disposed of based on the parts and materials that don't work anymore.
When working with us and having us as your junk removal supporters, we can get rid of all the junk you have as long as you inform us in advance, request the specific service, and allow us to visit the place to see the number of items and junk we will deal with. Doing this also allows us to give you an estimate for the amount of work involved and you will be able to get our help right after we provide it or later on after you have thought it through.
Our services cover regular rubbish junk removal, but we can deal with much more based on your needs:
Yard waste junk removal.

Printer junk removal.

Monitor junk removal.

Exercise equipment junk removal.

Above-ground pool removal.

Dirt removal.

And our list keeps going from here as we have over 50 more services waiting for you.
You're welcome to learn more about us and our services on our website and the service pages we have, or you can call and email us to request all the information you need. We will be more than happy to answer your questions, clear any doubts, and make sure you can work around your projects and properties without worrying about the waste and junk you need to deal with.
Keep in mind that our company is focused on eco-friendliness, meaning you get the chance to recycle most of the items and junk you dispose of when having us as your removal company since we take them to the recycling facilities and ensure that some go to donations if they are in good conditions.
Allow us to be the ones making a difference and help you with any disposal needs you have.
Here is a list of our services you can get at Palm Beach Junk Removal and Trash Haulers:
---
Palm Beach Junk Removal and Trash Haulers is the top company in West Palm Beach that offers the best residential and commercial junk removal services. Here's our additional services:
---