Best Storm Cleanups & Services in Palm Beach, FL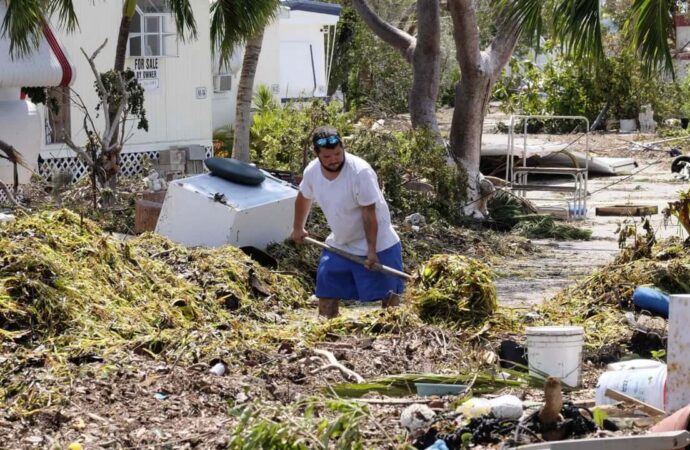 Storms are more common in Florida than we would like them to be, but besides just trying to stay safe and avoid any additional damage or harm, we can just worry about how to deal with all the junk, trash, debris, and dirt left behind but the natural phenomenon in the state. Palm Beach Junk Removal and Trash Haulers is a top company in the area that serves over 30 different locations, and if you need storm cleanups for your property or several spaces, we will be there for you.
We are a company that is available 24/7, so you can contact us for any emergency, such as the storm and how it probably affected your home or business property due to the dirt inside the property or maybe some specific item and object that is covering your entrance or other spaces.
We want to make sure you don't do all this alone, and that you can have the help you need to clean up all the trash, dirt, and junk left behind by the storm, and you can rest assured we will help you put everything in place, so you don't need to worry about arranging your property and your regular items.
Storms can come with a lot of issues, and we know you're probably worried about the damage and everything in your place. However, before you jump to installation and repairs, take the time to consider how you will deal with all the dirt and junk in your space and property.
Our company will be there to support you and provide services at affordable prices so you can come to us and request storm cleanups without thinking about it twice. We will work hard to have everything cleaned up in record time and ensure you get to start your repairs and remodeling process due to the storm as soon as possible.
Keep in mind you don't need to have a total disaster in your property or space to request our service. You're more than welcome to contact us even if the amount of junk is small or the dirt is not as significant, yet you need some help to remove it and dispose of the rest.
Do We Send All the Junk and Waste to Landfills?
No, we don't. In fact, we always avoid using them as much as possible since our company is 100% eco-friendly, and we want to make sure we are taking the junk, materials, and all items that can be recycled to our facilities for proper disposal and to get the most out of them beforehand.
If the disposal is needed, we will do our best to reduce the amount of waste the items or junk will create when they are left in a place for decomposition.
We want to make sure you don't have to worry about additional elements and items, either. For instance, cleaning after a storm means we also need to help you with trees, plants, and more than the usual junk from your property. We want to take all these elements and ensure they are used for activities or by other people that need them.
There's a lot of work involved in this full cleanup, but going back to the main question, you won't have to worry about landfills at all since we will focus on providing the best recycling services and leave the disposal or items that cannot be taken care of like this in the hands of professionals who worry about reducing waste.
Can You Request Our Storm Cleanups Anytime?
Absolutely. We will be here all year round and ready to serve you as needed. We know storms can take place when you expect them less, and for this, we want to make sure you are all prepared, especially for those that are notified as well, so if anything happens, you have our team remove all the junk and dirt in the space.
You can contact us and request a quote, or we will estimate the price once we go to your property and see all the dirt and junk we need to deal with for you. Of course, we will keep our prices affordable and ensure you can focus on actually getting the cleanup done instead of how much you will need to pay for our services at Palm Beach Junk Removal and Trash Haulers.
Allow us to be there for you and be the support you need to keep going with your repairs and go back to your daily life before the storm.
Here is a list of our services you can get at Palm Beach Junk Removal and Trash Haulers:
---
Palm Beach Junk Removal and Trash Haulers is the top company in West Palm Beach that offers the best residential and commercial junk removal services. Here's our additional services:
---