Best Household Junk Removal Service in West Palm Beach, FL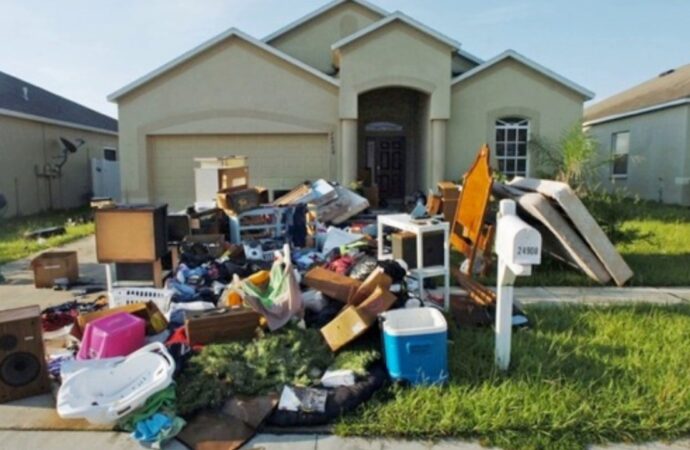 Need some assistance with the disposal of garbage and household trash? For you, we have some good news. We can be your extra hand in gathering and taking away your waste and your garbage! We're here to ease your pain because of the waste. Household junk removal is what we do at Palm Beach Junk Removal and Trash Haulers. We have collaborated with our group of professionals with several recycling facilities near you and have support teams available. Whether the waste is your problem after renovation, you have to clean your garage, making some room in your storage area, just name it and we'll help you get rid of those excesses.
Our organization, for many years, has been successfully running. Our experience of maintaining a safe and clean environment for our clients is evidence that we're on top of the industry. We are the number one provider of Household junk removal to the City. This can be seen in the positive feedback and ratings from our satisfied customers. We also understand that you don't want to waste your time and money contacting the wrong people. We also give our customers free consultation and inspection. We're here to help you.
Palm Beach Junk Removal and Trash Haulers – Here for you
---
We are able to offer our customers the solution to their problems across our wide range of services. We specialize in many of your dumpster and garbage disposal needs. As an organization, our mission is to serve you, while protecting the environment, with utmost commitment and enthusiasm. We continue to deliver excellent and effective customer service because our company is very competitive.
You can contact us to get updated with our services or visit our website and city page. If you need your home to be clean and safe, contact our team and we'll be right there for you. Partner with us as we are the top company at an affordable price offering a wide range of services. We are beside you and we will always be there for you.  Just know a happy home is a house that's free of clutter!
Here is a list of our services you can get at Palm Beach Junk Removal and Trash Haulers:
---
Palm Beach Junk Removal and Trash Haulers is the top company in West Palm Beach that offers the best residential and commercial junk removal services. Here's our additional services:
---